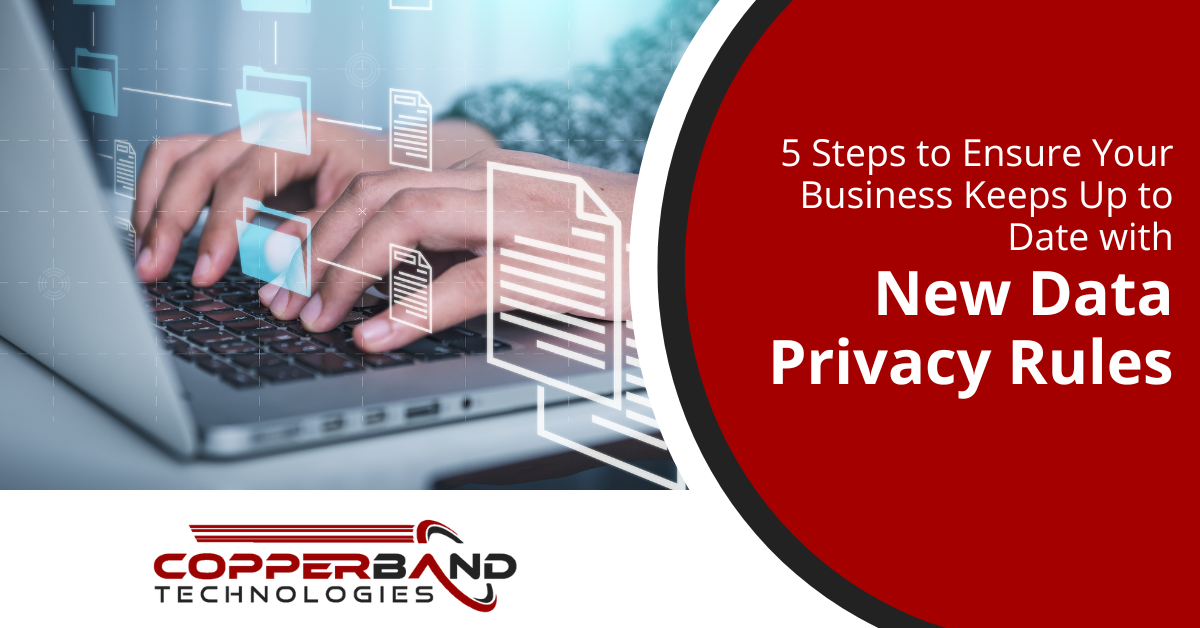 In today's world, data is one of the most valuable assets a business can possess. But with great power comes great responsibility, which is why there are new data privacy rules that businesses must adhere to. There are so many data privacy trends that will occur in 2023. However, gathering and securing data has proven challenging for many businesses due to the difficulty of keeping up with new and evolving laws. While consumers and businesses nowadays are no strangers to data collection on the internet via cookies and others, there is a growing fear. This fear is building due to the increasing number of high-profile hackings.
According to Statista, in 2022, about 822 million people had their data compromised in leakages, breaches, and exposure. Therefore, this implies that with many businesses wanting greater control over their data, keeping up to date with new data privacy rules is essential. Failure to comply with these regulations can result in significant fines and legal consequences. In this article, we'll explore the essential steps businesses must take to ensure they stay up to date with the latest data privacy rules.
What are the New Privacy Rules?
New data privacy rules refer to the latest regulations and laws that govern the collection, use, and protection of personal data in the business environment. These rules are designed to protect individuals' privacy. They also ensure that businesses are transparent about their data collection practices, obtain explicit consent before collecting their data, and provide individuals with the right to access, correct, and delete their personal information. These regulations have significant implications for businesses. As a result, businesses must stay up to date with new data privacy rules and ensure that they implement appropriate policies and procedures to comply with them.
5 Steps Your Organization Keeps Up to Date with New Data Privacy Rules
Here are some steps that will help your business keeps up to date with new data privacy rules:
Understand the Applicable Laws
The first step in ensuring your business stays up to date with data privacy rules is to understand the applicable laws. Depending on your business's location and the nature of your operations, you may be subject to various data privacy regulations, such as the GDPR in the European Union or HIPAA in the United States. Take the time to familiarize yourself with these regulations and understand how they apply to your business.
Implement Data Protection Policies and Procedures
To comply with data privacy regulations, you must implement data protection policies and procedures. These policies should outline how your business collects, stores, and processes personal data. Additionally, how you respond to data breaches and subject requests. You should also ensure your employees are trained in these policies and procedures to ensure they understand their responsibilities and obligations when handling personal data.
Keep Your software updated
One of the easiest ways to protect your business from cyber threats and increase your business' cybersecurity is by consistently keeping the software of all devices that access your business network updated. Each day, hackers are becoming more sophisticated in their attempts to access data. As a result, regularly updating your software is one of the best ways to keep up to date with the new data privacy rules and stay ahead of hackers. This is because these updates usually include software patches for vulnerabilities. You can have an IT professional as a consultant to update your software effectively.
Request as Little Personal Data as Possible
Let your goals and objectives drive the type of data you want to collect. This is rather than collecting multiple data that may be irrelevant to your business. Minimizing your information collection scope will tell users you know what you are on about and assure them you are treating their information with the utmost importance. It will also help you make minimal changes to your data privacy compliance.
Encrypt User Data
Data encryption is one of the most enhanced forms of data protection and privacy, making it a very important rule. This is because it increases the level of sophistication that a hacker has to get through before accessing the data. No matter where your data is, ensure it is always encrypted. Additionally, secure data in email and files with AES 256 to increase data security levels on servers and systems. You can back up after new data privacy rules come in to test and maintain compliance. This will help your business recover faster in the event of a cyberattack.
Stay Up to Date with Changes in Regulations
It would help if you stayed up to date with changes in data privacy regulations. Data privacy laws and regulations are constantly evolving. Failing to stay up to date can leave your business at risk of non-compliance. Regularly review and assess any changes in data privacy regulations and make necessary changes to your policies and procedures to ensure compliance.
Build up Your Cybersecurity Levels with Copperband Technologies
Copperband Technologies offers premium IT services to all kinds of businesses. Our services bridge the gap between premium services and small and medium businesses and ensure you get what you need. Contact us today to get started.
https://copperbandtech.com/wp-content/uploads/2023/04/resized-5-Steps-to-Ensure-Your-Business-Keeps-Up-to-Date.png
630
1200
Sarah Jones
https://copperbandtech.com/wp-content/uploads/2020/08/header-logo-1-1.png
Sarah Jones
2023-04-10 08:09:57
2023-04-17 08:16:44
5 Steps to Ensure Your Business Keeps Up to Date with New Data Privacy Rules