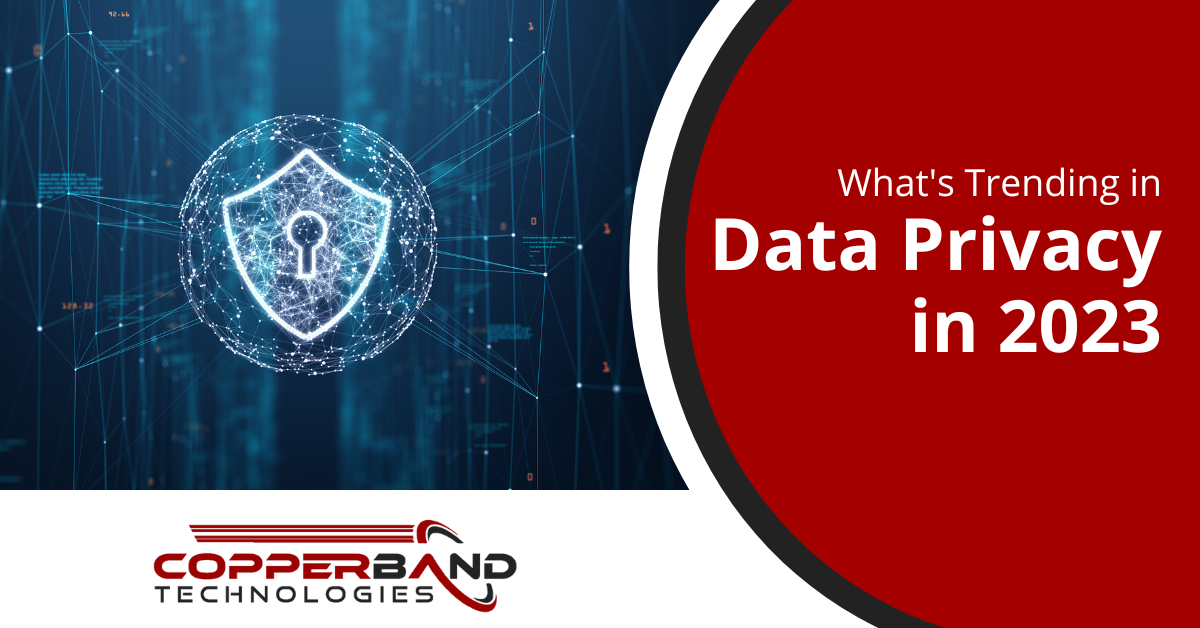 Numerous global events, the COVID-19 pandemic included, have heightened the need for businesses to move operations to the internet and become much more digitally dependent and driven. This is engendering an ever-expanding and increasingly connected global network. However, this is also pushing businesses to get mindful and implement privacy and data protection measures. Gradually, these measures are becoming the top priority in commercial organizations in response to the numerous and well-publicized data breaches being reported. Given the present rate of technological advancement and innovation, businesses must understand the general security precautions and laws put in place to protect data and enforce privacy. Companies must also be aware of applicable legislation and laws that are in the works. These will be able to handle critical privacy and data obstacles confronting company operations worldwide.
What Data Privacy Trends Will Trend in 2023?
The regulatory landscape is an ever-shifting one, and as such, there will always be changes to the existing frameworks. This article outlines the top data privacy trends expected in 2023 and beyond:
Increasing Stakeholder Consciousness
Due to the recent happenings on the data security end, there is increased scrutiny and focus on corporate practices, governance, and ethics by stakeholders – employees, investors, and consumers – to name a few. Before now, 67% of web users had no idea of the data protection laws in their respective countries. This is, in turn, inducing higher levels of compliance when it comes to consent, agreements, and transparency when it comes to enforcing rules. Hence, the ability to gain customer trust will be handled differently in the coming years.
A Changing Data Landscape
As new data-use methods and technologies come to the fore, corporate teams may see compliance as a barrier to creativity. However, one way to correct this is to draft a solid plan. This plan should be able to toe the fine line between compliance and creativity. By incorporating privacy by design, teams will be able to maintain quality commercial performance while following rules and maintaining compliance.
Increasing Regulatory Intricacy
In between new regulations, shifting frameworks, and updated guidelines and standards, data privacy professionals face the uphill battle of keeping up with fast structural change. Because of this, teams should take advantage of opportunities to go proactive, rather than remain largely reactive. There already exist several best practices that can be used to effect this strategy.
Computational Techniques for Improving Privacy
Data processing is useful yet untrusted settings (a good example is a public cloud), as well as shared data exchange and analytics, have become very important to an organization's success. Rather than implementing a bolt-on method, the rising intricacy of analytics architectures and engines requires providers to include a by-design privacy feature. The universality of AI models, as well as the need to train them, is merely the most recent addition to privacy problems. Unlike traditional data-at-rest security protections, privacy-enhancing computation (PEC) safeguards data while it is in use. Hence, firms may now carry out data processing and analytics that were previously unfeasible due to privacy and security issues. It is expected that, in the next three years, more than half of major enterprises will employ at least one PEC method in analytics, cloud computing, and/or business intelligence.
Localization of Data
Seeking to control the nation that houses a specific type of data is irrational in this global digital age. However, this is caused by one or both of two things. One is a direct factor or a result of many new privacy regulations. As security and risk management executives face an uneven regulatory environment with different locations needing different localization techniques, the dangers to a multi-country business plan necessitate a new approach to cloud architecture and use across all service types. As a result, data localization planning will become a major concern in cloud service design and procurement. In essence, where you locate your data will be an essential factor in years to come.
Some Interesting Events to Look Out for in 2023
Here are some events to look out for next year:
The implementation of new laws in the USA
The CPRA will take effect in January 2023. Keep in mind that businesses now have extra responsibilities to employees as you plan to update your existing California Consumer Privacy Act compliance program to adapt to the CPRA's revisions. These rights include the right to alteration, portability, and restriction of the use and disclosure of confidential personal information. Virginia's Consumer Data Protection Act and Colorado's Privacy Act became law in 2021.
Each will necessitate the provision of a universal opt-out method by eligible entities. In 2023, the Commonwealth of Virginia and the State of Colorado will provide technical guidance. Connecticut and Utah are already following suit. Meanwhile, organizations subject to the CPA and CDPA that do not currently have a universal opt-out process must prepare to establish one. This entails doing structural-level analyses of the data you acquire and analyze. It will necessitate tighter controls over how and where the business stores personal data.
Discontinuing third-party cookies
Third-party cookies will be discontinued before 2023 ends. While this is a substantial shift from current targeted advertising and personalization approaches, it also opens up new potential for businesses and marketers. Here's how: Tracking first-party data allows you to shift from third-party cookies, however, the necessary transition process must begin now. Because you will be requesting people to offer their data, you need to provide appealing incentives in exchange. A solid first-party data strategy begins with building trust. This will help collate higher-quality data.
Let Copperband Technologies Help You with Your Data Privacy Needs!
Copperband Technologies is an IT Solution company that works with Middle Tennessee and Southern Kentucky businesses. We offer all kinds of IT Solutions and ensure that we are on top of your issues all day long, all night long. Contact us if you need any IT issues solved.
https://copperbandtech.com/wp-content/uploads/2022/10/resized-Whats-Trending-in-Data-Security-in-2023.png
630
1200
Sarah Jones
https://copperbandtech.com/wp-content/uploads/2020/08/header-logo-1-1.png
Sarah Jones
2022-11-21 08:00:00
2022-11-21 08:31:34
What's Trending in Data Privacy in 2023?