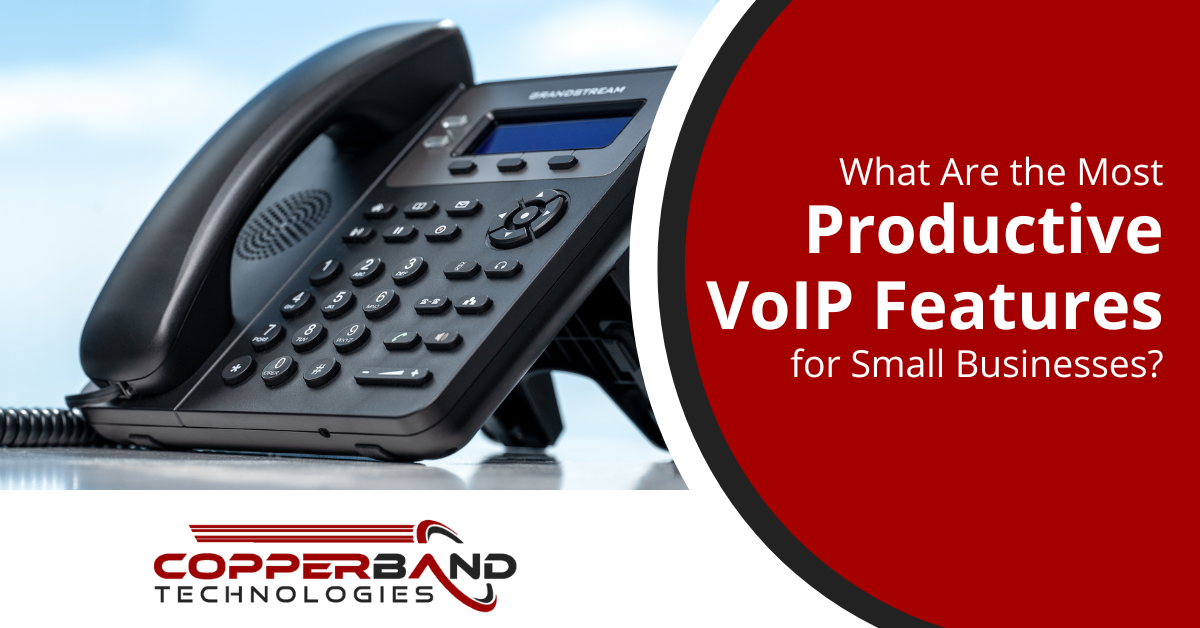 Voice over Internet Protocol (VoIP) has become an indispensable IT support for small businesses since its upgrade from a simple voice communication tool to a multifunctional business phone system. Its exciting features were what companies needed, and they didn't hesitate to embrace them. As of the last month of 2020, the market size of VoIP was a mind-blowing 30 billion dollars. And it is expected to hit a 15% CAGR within the next five years.
What is VoIP
You can make voice calls using digital signals and modern-day technology with a VoIP-enabled phone system. It is a system that enables broadband internet connection for audio communication rather than the traditional phone lines that adopt analog signals. VoIP improves the flexibility of small businesses, for it houses features beneficial to the owners and their customers. Besides its ability to employ cloud services in voice exchange, VoIP-enabled phone systems have other interesting features to bolster a company's overall productivity. These features are unique to VoIP systems, and regular devices can't compare.
Top VoIP-enabled Phone System Features
Call Monitoring
VoIP allows a company's administrator to listen to and observe employee and customer conversations. Moreover, the level of engagement will be analyzed, and the management can be assured that the company's policies regarding customer service are followed. Feedback has always been vital for employees' growth in handling business operations. It ensures clients' needs are understood and attended to accordingly. Call monitoring helps workers to identify their weak points and draw a plan on how to fix them. While some organizations do not use this feature, it is essential if a small business wants to keep its customers doubling back. 
Call Forwarding
With call forwarding, a business can better handle its incoming calls. This tool will help redirect your calls to the phone numbers you prefer. People in need of your services will be able to get a hold of you through devices other than your mobile phone. Some foreign companies go the extra mile to redirect the incoming calls to a local contact. This will improve the relationship between the citizens and their brand. Call forwarding grants easy access to a required department regardless of the caller's location. This is with the help of applications employed to relay calls to various devices over the internet.
Call Pushing
Call Pushing is another VoIP feature important to small businesses. It can also be called call flipping and uses communication technology to transfer an ongoing call to another device. Should you be conversing with a client on your system, you can move it to your mobile device in seconds, if need be. This tool is loved for its flexible skills and comes in handy when performing business operations. You can quickly flip the call to the device you urgently need to work on without annoying the client by hanging up or rescheduling an important discussion.
Conferencing Tools
VoIP-enabled phone systems can now be used for conferencing. You can converse and talk about strategies with your employees via audio conferencing. It can also be video-based if you wish, and its importance for a small business can't be overemphasized. If the company has remote workers, it keeps them up to date by aiding team communication. They can stay current with the latest business goals and work towards their achievement even when located oceans away. Recently, employees have developed an interest in companies that allow them to work outside the company's building. This conferencing tool will be a must-have to meet the changes in the workforce.  
Automated Attendant
Automated attendants can't go missing in a list of VoIP's most productive features. It is an important VoIP-enabled phone feature for business. It functions as a delivery service that eliminates the need for a receptionist to direct incoming calls to the required departments.Clients can easily access people in charge of the services they need without going through an intermediary. The faster their requests are attended to, the more satisfied they will be with the services. And that'll ultimately increase your company's productivity, for they will be eager to reach out another time.
Caller ID
Caller ID helps identify the speaker before the conversation begins. It is a crucial VoIP business phone tool a company should adopt. It gives you time to prepare for the conversation and determine the best way to engage the client. You can also quickly arrange documents or pull up files that'll keep you on point during the call. More so, caller ID helps you save the time spent responding to spam calls, for you'll be able to see through them without even picking up. Engage our experts at Copperband Technologies if you need help determining the best VoIP feature for your small business or tips on other IT services. Call 931.263.8000 or fill out our contact form.
https://copperbandtech.com/wp-content/uploads/2022/09/resized-Productive-VoIP-Features.png
630
1200
Sarah Jones
https://copperbandtech.com/wp-content/uploads/2020/08/header-logo-1-1.png
Sarah Jones
2022-09-27 08:17:22
2022-09-27 08:17:25
What Are the Most Productive VoIP Features for Small Businesses?