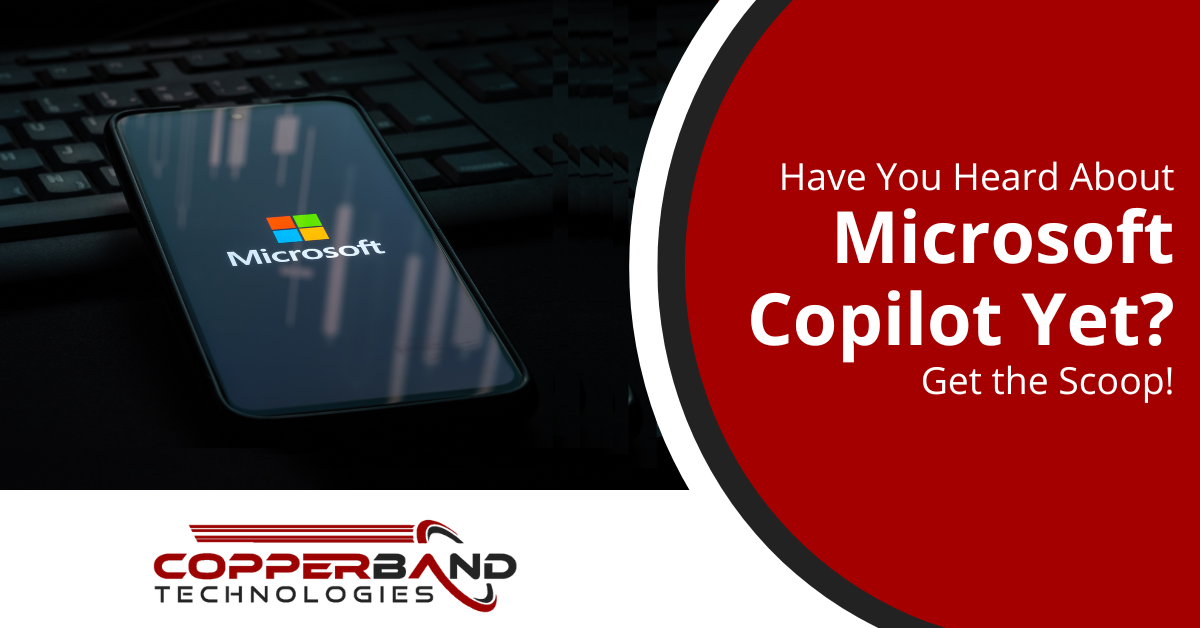 The AI landscape is rapidly evolving. It had a global market value of about 142.3 billion US dollars this year, according to a report by Statista. The way we face nearly every aspect of our lives is changing. Now it's about to supercharge your Microsoft 365 account.
According to the software giant, Microsoft 365 Copilot – is the ultimate Copilot for your work, powered by cutting-edge AI technology. By harnessing the immense power of LLMs (Large Language Models) and integrating them with the Microsoft 365 apps and Microsoft Graph, Copilot transforms your words into an authentic productivity tool.
While Microsoft 365 has always been a leading productivity suite, Copilot's AI-driven enhancements will take your productivity to exceptional heights. With Copilot at your side, tedious tasks that once bogged you will become a thing of the past. Say goodbye to the labor of repetitive tasks and hello to a more efficient, productive, and fulfilling work experience. That's just the tip of the iceberg. Read on to learn about Copilot, how it works, and its tremendous benefits.
What Exactly Is Microsoft 365 Copilot?
Copilot is an innovative in-program Artificial Intelligence assistant powered by the indispensable OpenAI's GPT-4. Its integration with critical business data streamlines the functionalities of Microsoft 365 staples such as Excel, Teams, PowerPoint, Word, and more.
The memorable animated paperclip called Clippy may come to mind for people who have been using Microsoft Word for a long time. On the other hand, Copilot takes on a similar role but with advanced capabilities that surpass its predecessor.
In addition to assisting with tasks such as meeting transcription, note-taking, email composition, and assignments, Copilot is set to transform Microsoft and its indispensable Microsoft 365 product, particularly as AI technology increasingly transforms how people manage workflow.
How it Works
Copilot's chatbot is seamlessly integrated into all Microsoft 365 applications, enabling effortless interaction with natural language prompts. Whether generating a response or document, it will swiftly interpret your instructions and provide a relevant output.
For Microsoft 365 users, summoning Copilot is an excellent way to stay up-to-date on upcoming Teams meetings and gain insights into related projects, managerial changes, and even information on returning colleagues from vacation. This AI-powered tool is not limited to Microsoft Teams and can be accessed across various Office applications.
In Word, for instance, Copilot can assist in drafting documents based on existing files while providing editable and adaptable AI-generated text. Furthermore, Copilot's capabilities extend to creating slide presentations in PowerPoint or analyzing and formatting Excel data.
How Can I Use Microsoft Copilot on Microsoft Applications?
Below are practical methods to use Microsoft Copilot on various Microsoft products:
Microsoft Word
With Copilot, generating a preliminary draft has become effortless. Using Microsoft Graph, Copilot can source information from various collaborative documents within the organization, allowing for a more comprehensive and informed output.
Additionally, Copilot can adjust the document's tone to match the intended audience, whether professional or casual, ensuring the final product meets the highest quality standard.
Microsoft PowerPoint
Copilot can leverage either a Word or an online document as a basis for creating a slide deck, which it generates automatically. By employing straightforward commands, you can streamline extensive presentations with ease.
Microsoft Excel
Copilot can process natural language prompts to deliver solutions that once required intricate formulas. With Copilot, you can request diverse projections, visualizations, and expert recommendations without modifying the spreadsheet.
This feature provides unparalleled convenience and efficiency, streamlining your workflow and enhancing productivity.
Microsoft Teams
The Copilot offers comprehensive services to streamline your workflow, including agenda and meeting schedule management. However, its capabilities extend beyond administrative tasks, as it possesses an impressive decision-making feature.
Microsoft Outlook
In addition to promptly replying to emails, Copilot can extract conversations from email chains and collate information from various sources within the Microsoft 365 suite. Additionally, this innovative tool empowers you to tailor the tone and length of your correspondence easily.
Business Chat
This new feature integrates with your emails, calendar, meetings, chats, contacts, and documents. This cutting-edge platform provides a comprehensive, all-in-one solution for streamlining your project inquiries and plans, enhancing your team's collaboration to new heights.
How Much Does Microsoft Copilot Cost?
Microsoft has yet to disclose the price details of its Copilot services, which will be contingent on the chosen plan. The cost of Microsoft 365 Copilot is subject to fluctuation, influenced by variables such as the number of users and your business's size.
When to Use Microsoft 365 Copilot
The AI feature is new and still in the testing stage; therefore, it's unavailable. But expect it soon as the preview customers work around the clock to ensure a smooth process.
What Are the Benefits of Microsoft 365 Copilot for Businesses?
Incorporating Copilot technology into business operations has been shown to enhance performance and productivity among workers. Like other technological advancements such as automation, employees can shift their focus towards more innovative and less repetitive responsibilities.
The use of AI expedites task completion while also increasing the likelihood of successful outcomes, thus leading to higher levels of job satisfaction. In addition, using natural language in this context enables seamless communication between humans and machines, thereby streamlining task execution.
Get Ready for Microsoft 365 Copilot with Copperband Technologies!
Technology has become a vital aspect of every business. Regrettably, many businesses fail to fully leverage its advantages, viewing it as a burden and investing only the bare minimum to remain competitive.
At Copperband Technologies, our team strives to be an extension of your organization, constantly monitoring your technology infrastructure to ensure seamless operations daily.
Need help? Contact us today.
https://copperbandtech.com/wp-content/uploads/2023/05/resized-Have-Your-Heard-About-Microsoft-Copilot-Yet.png
630
1200
Sarah Jones
https://copperbandtech.com/wp-content/uploads/2020/08/header-logo-1-1.png
Sarah Jones
2023-05-23 09:21:10
2023-06-12 10:54:02
Have You Heard About Microsoft 365 copilot Yet? Get the Scoop!