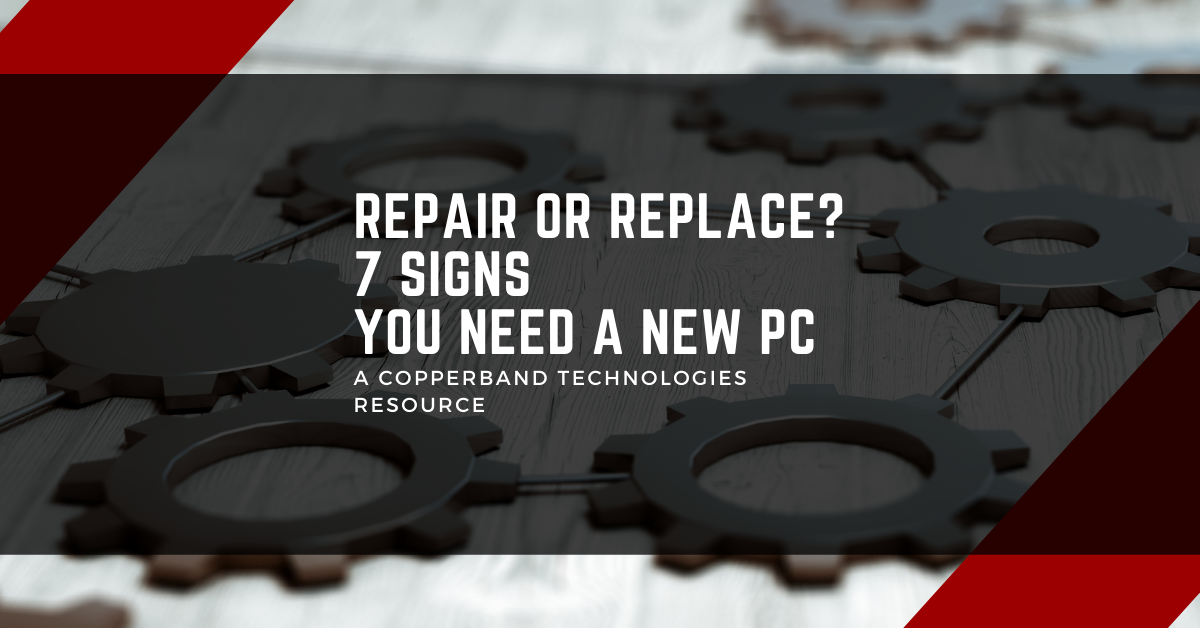 Business is all about balance, especially when it comes to your IT equipment. Did you know that if a device is older than 3 years that it can be cheaper to replace it?
It can be tempting to hold off on replacing your old IT equipment, but it can cost you more in the long run.
Once a PC turns 4, it can experience 55% more security incidents than in its first 3 years. And once it turns 5, it can cost twice as much to run!
When deciding what to do with your old equipment, you have to choose whether it can be repaired and last another few years, or if it's just too slow and unproductive.
Read our brand new guide now. You'll learn 7 signs that it may be time to replace those old PCs.