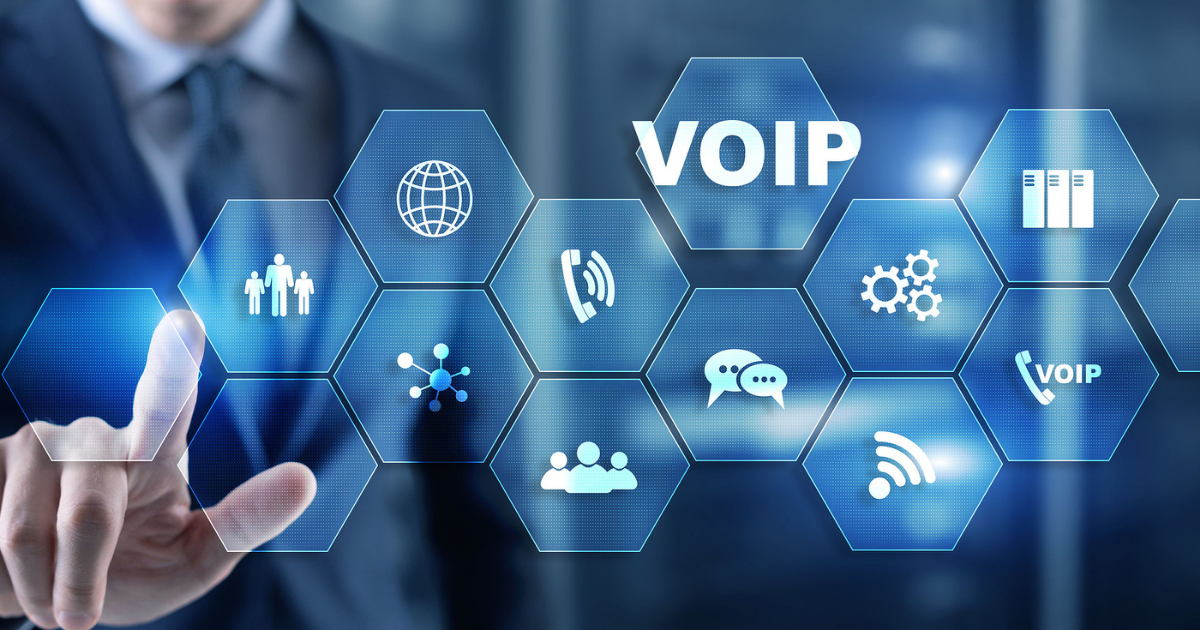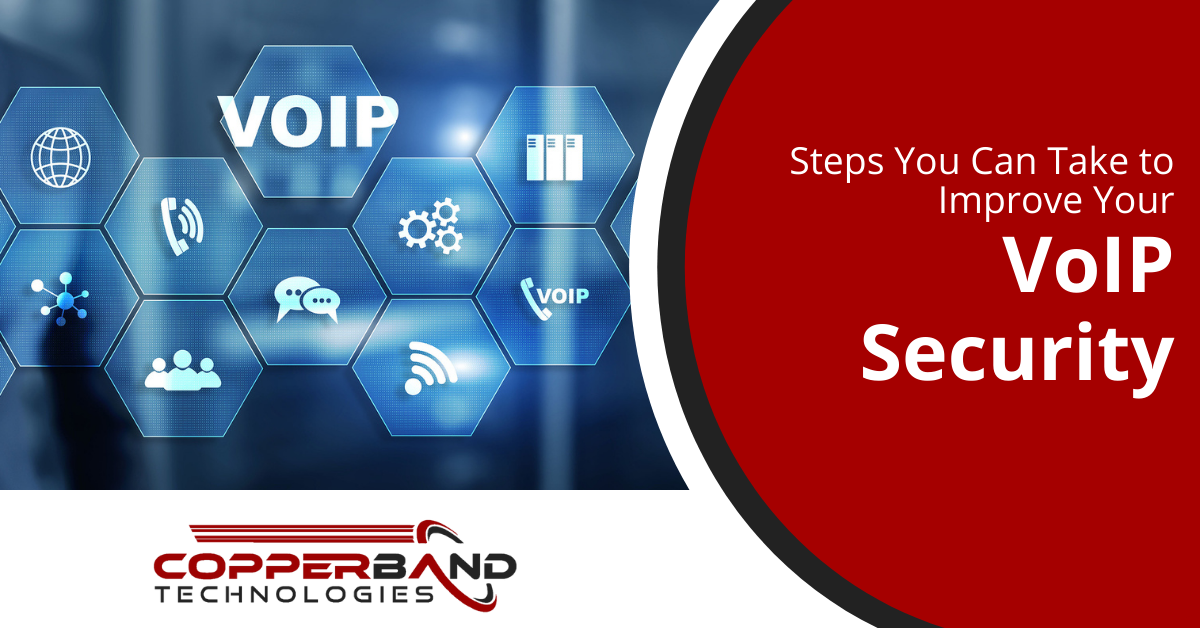 Voice-over-IP communication (VoIP) is a modern communications solution that leverages the speed and stability of modern internet connections to replace traditional phone lines. More and more businesses are turning to VoIP and cutting the cord. In line with this, the global market is expected to reach a $183.7 billion by 2027.VoIP has a number of benefits, including increased cost efficiency, agility and flexibility. With VoIP in place, your employees can work from anywhere on any device. VoIP is undoubtedly the future of business communications. However, like all Internet-borne solutions, VoIP is vulnerable to cyber security threats. A poorly secured solution could enable hackers to compromise your network, steal sensitive data and even launch a malware attack.
What is VoIP security?
VoIP security centers around protecting your internet-based communications from compromise by cybercriminals. Common security risks include hackers eavesdropping on your calls, stealing customer data or even spoofing calls to commit fraud. In fact, roughly 46% of illegally made calls across the world involve VoIP technology. That's not to say that VoIP isn't secure. If you deploy and manage it correctly, and work with a trusted provider, VoIP is a great way forward. For SMBs, research indicates that VoIP systems improve the handling of phone calls (67%), boost the management of messages (63%), and enhance remote working (57%). However, you need to make sure you're being proactive about VoIP security and follow proven, trusted best practices – as we'll explore below.
How can you uphold VoIP security?
As noted, a considerable part of VoIP security is choosing the right partner. By working with an expert like Copperband, you'll get access to secure services and advice. We'll make sure that your system is secure at all times. As well as relying on your provider, though, you also need to make sure that your own defenses are adequate. Here's what you need to bear in mind:
Bolster your network defenses
Network monitoring is essential to effective VoIP security. Not only does network monitoring work for quality assurance, but it will help your businesses to find signs of a potential intrusion – and stop it before it causes any damage. There are loads of network monitoring tools out there, but making sense of them requires thorough knowledge and expertise. A good VoIP provider, like us, will take care of network monitoring for you, ensuring maximum availability and security – so you don't have to worry about it!
Practice robust password habits
Just as your employees should use unique passwords for their email accounts and other applications, they should use a unique passcode to access the VoIP system. It's also wise to update this password regularly for maximum security. You should never use the VoIP password that comes with the factory setting – this is a security risk. Other password best practices to consider include using a mixture of special characters, numbers and upper and lower case characters. We also advise deploying a password manager to help your employees keep track of their different passwords.
Implement multi-factor authentication
Multi-factor authentication works by asking your employees to verify themselves with an additional method beyond a password. This will typically be an email code sent to their phone. Multi-factor authentication is a straightforward and effective way to bolster VoIP security, as it makes it much harder for hackers to break into your solution.
A good multi-factor authentication solution will even alert you to a suspicious login attempt so that you can be proactive about cyber attacks.
Put in place an incident response plan
As the saying goes: fail to prepare, prepare to fail. In the world of cybersecurity, this means that you need to have a plan in place should a cyber attack occur. This is what's known as an incident response plan – a detailed guide that will help you and your employees navigate a breach. By working with a managed IT services provider, you can pass on the responsibilities of incident response to trusted experts, who will discover, manage and quarantine a cyber attack on your behalf.
Ready to enhance your VoIP security?
No business should have to shoulder the burden of VoIP security on its own. It's essential to opt for a provider that demystifies security for you and takes on most of the responsibilities. After all, you want VoIP to enhance your employee productivity – not hinder it! Our VoIP services can set you free from your office and connect you to your future like never before. So, get a VoIP phone system that comes with expert local support. Copperband Technologies can help your southern Kentucky or Middle Tennessee business with the perfect VoIP solution and provide all the support you need. Contact us today to schedule a consultation! Call 931.263.8000 or email us.
https://copperbandtech.com/wp-content/uploads/2022/03/resized-Steps-You-Can-Take-to-Improve-Your-VoIP-Security.png
630
1200
Sarah Jones
https://copperbandtech.com/wp-content/uploads/2020/08/header-logo-1-1.png
Sarah Jones
2022-04-25 08:00:00
2023-02-27 14:37:43
Steps You Can Take to Improve Your VoIP Security