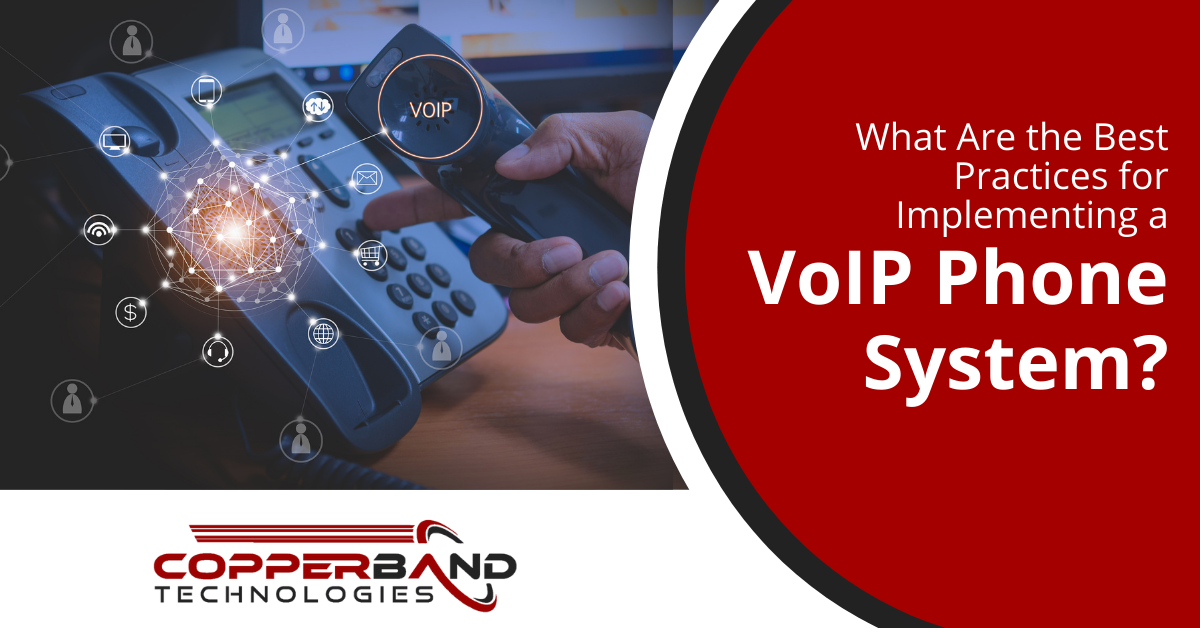 One of the last legacy technologies that companies have finally been transitioning to the cloud is the company phone system. The analog PBX system with desk sets and extensions has been such a part of office life, that it's taken a while for companies to realize it has become largely obsolete. Even pre-pandemic, there was a big shift to the cloud. Between 2010 and 2018, US VoIP business lines increased from 6.2 million to 41.6 million. That number is surely skyrocketing now because of the pandemic and so many remote employees.
VoIP business phone systems offer several advantages over landline systems. These advantages are a smart choice for companies of all sizes. These include:
Multiple areas of cost savings (monthly bills, maintenance, new lines, international calls, etc.)
Enterprise-class features for a low monthly cost
Available to be used anywhere
Enables remote teams to call out and use features like call transfer
Offers cloud-only features like voicemail-to-email transcription
Keeps companies up and running in the event of a disaster at their office
And more
By the end of 2021, it's estimated that 90% of IT leaders will stop purchasing on-premises communication tools.
But, like any cloud technology, you want to ensure it's deployed as efficiently as possible. VoIP can fuel productivity for both your remote and in-office teams.
Tips for Smooth VoIP Deployment
Use Quality of Service (QoS) to Prioritize VoIP Calls
When you switch from a landline phone system at your office to VoIP, you'll be using more bandwidth on your network for those calls. You want to make sure your phone calls are prioritized so that someone's download won't cause a call to drop.
Copperband can help you set up QoS on your Wi-Fi router. What this does is tell your router how to prioritize bandwidth allocation. You want the VoIP application to be prioritized above things like backups or downloads. This helps ensure that your calls are smooth, and you don't run into any bandwidth problems.
Ensure Your VoIP Accounts are Secured Properly
77% of cloud account breaches happen from compromised passwords. You want to make sure you're properly securing your employee VoIP accounts. This ensures you don't have any breaches of data or cloud account hijacking.
One of the best ways to do this is through the use of multi-factor authentication (MFA), which blocks a majority of fraudulent sign-in attempts.
Integrate Your VoIP with Your CRM Solution
A big benefit of VoIP is that it lives in the cloud and thus can connect to other cloud systems. By integrating it with your CRM platform, you can keep track of all customer communications in a single place and connect phone calls with tickets, emails, and other customer data.
Provide Employee Training on All the Features
VoIP phone systems have a lot of great features, but you can't expect your employees to know how to use them all right off the bat. You can get the most out of the productivity improvement that cloud-based phone systems offer by training your employees on the new system.
Take time to go over challenges they may have had with the old phone system and explain how VoIP can solve them. At the same time, you can explain protocols for things like group calling, call transfer, etc. to get everyone on the same page and show them how to use their new tools.
Give Employees Handset & Headphone Options
Using a VoIP phone system doesn't mean that employees have to give up the habit of using a handset for phone calls. VoIP offers options, which means you can offer those to your team so they can communicate in several ways.
VoIP calls can be made and received through:
Desktop handset
Headphone used with a PC
Mobile device
Use the Mobile VoIP App
Being able to get business calls on a mobile phone is a big benefit for employees that work remotely or travel. VoIP enables a person to move a call from a handset to their mobile phone without interruption.
Have employees download the mobile app for your VoIP system so they can enjoy even more flexibility in how they handle business calls.
Have a Redundant Broadband Connection at Your Office
Your business lines are one of your most important communication channels with customers. Thus, it's a good idea to have a redundant broadband connection that can be used should your main carrier have an outage.
This will actually benefit all your cloud-based workflows, not just your phone lines, and keep your team up and running through an ISP outage.
Looking for a Great VoIP System with Solid Support?
Get a VoIP phone system that comes with expert local support. Copperband Technologies can help your southern Kentucky or Middle Tennessee business with the perfect VoIP solution and provide all the support you need.
Contact us today to schedule a consultation! Call 931.263.8000 or email us.
https://copperbandtech.com/wp-content/uploads/2021/10/resized-What-Are-the-Best-Practices-for-Implementing-a-VoIP-Phone-System.png
630
1200
copper_admin
https://copperbandtech.com/wp-content/uploads/2020/08/header-logo-1-1.png
copper_admin
2021-10-26 08:00:00
2021-11-03 19:33:20
What Are the Best Practices for Implementing a VoIP Phone System?