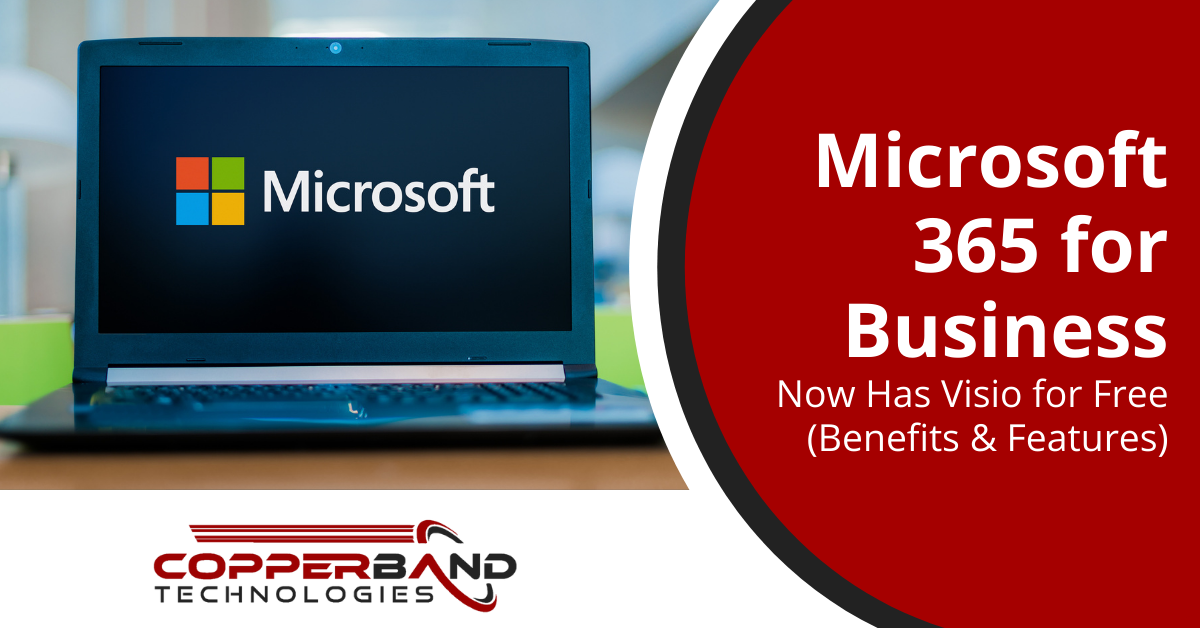 It's no surprise that the cost of cloud subscriptions continues to rise. Companies are now largely operating in the cloud because it's necessary for business continuity and to adjust to a remote and hybrid workforce. But about 54% of organizations report having been surprised by their cloud costs in the last year. One way to keep cloud costs under control is to take full advantage of the features and apps offered in robust cloud services like Microsoft 365. This one platform gives companies multiple productivity and communication tools for a single subscription price.
Additionally, M365 includes apps that not all users know about, such as Microsoft Forms, a handy form and survey-making tool that doesn't cost anything to use if you have a Microsoft account. The newest addition that could replace another cloud app you might be paying for is a lightweight version of Visio. It is being added to all Microsoft 365 business subscriptions for no added cost. This feature was added in July and has all kinds of benefits for visualizing your data, mapping workflows, creating project timelines, and more.
What is Visio?
Visio is an app that enables visual diagramming and collaboration. It has been available as a stand-alone application since way back in 1992 when it was first introduced. Now, M365 users can enjoy the benefits of this tool as part of their subscription. Here are some of the key features you'll find in Visio.
Multiple Templates
Creating a diagram from scratch can take a while. However, if you use the pre-made templates in Visio, you can put something together that looks professional in just a few minutes. Visio includes several templates that are in multiple categories, including:
Flowcharts

Basic diagrams

Process stages

Block diagrams

Business matrix templates

Venn diagrams

Cycle templates

Pyramid templates
Collaborate With Others
Visio is a cloud-based tool, so you can brainstorm with others while mapping out a flow chart or workflow. The environment is dynamic, allowing everyone to see updates in real-time. Due to the native M365 integration, you can open Visio in Microsoft Teams. This makes it a great tool to use during virtual meetings to work out ideas and then easily share with others through a link.
Use Your Diagrams Where You Want
Once you create a diagram, it's easy to use it wherever you like. You can export it as a JPEG or PNG file. Then, add it to a PowerPoint or Word file or as an illustration on your website.
Get More Charting Capabilities in Excel
Visio can be used inside Excel to expand your data visualization capabilities beyond the standard charts that you have available.Instantly take volumes of data in an Excel sheet and create a meaningful flow chart or another type of diagram to provide actionable insights or instant organizational charts.
Ways to Leverage Visio for Your Business
Create Project Roadmaps
When you're working on a project, a roadmap helps you provide a lot of information in a single visual. Using your data for dates, deliverables, and milestones, you can use Visio to quickly map out your project timeline and you can also quickly update it as due dates change.
Explain Your Services to Clients More Easily
It's much easier for someone to retain knowledge from a visual than from paragraphs of text. Additionally, use Visio to diagram things for your clients to help them better understand your products or services. Such as a map of how a product goes from order to delivery at their door, or to explain the many benefits of your products and how they address customer pain points.
Improve Your Workflows
It's easier to see where workflow optimizations can benefit company efficiency if you have your process mapped out in a diagram. For example, this helps you see your connections in a different way and can allow you to identify areas with bottlenecks and those that can be improved by automating a manual process.
Common Charts (Organizational, etc.)
There are certain common charts and diagrams that most companies use. If you try putting these together with shapes, lines, and text boxes in a document, it's going to take a while and isn't easily updated. Using Visio for things like a sales funnel or organizational hierarchy chart, can shorten the design process and allow it to easily be updated and reshared in just a matter of minutes.
Staff Training
When training employees, diagrams help to get complex processes across in a more comprehensive way than using text only. Leverage Visio in your staff training to help employees understand things like an incident response plan, shipping department workflow, customer ticket journey, and other important processes and business activities.
Are You Making the Most of Your Cloud Solutions? Or Do You Need Help?
Looking to streamline your cloud subscription costs? Copperband Technologies can help your southern Kentucky or Middle Tennessee business identify areas of redundancy and cloud waste and help you better leverage the tools you use. Contact us today to schedule a consultation! Call 931.263.8000 or email us.
https://copperbandtech.com/wp-content/uploads/2021/11/Microsoft-365-for-Business-Now-Has-Visio-for-Free-blog-post.jpg
1869
2800
Sarah Jones
https://copperbandtech.com/wp-content/uploads/2020/08/header-logo-1-1.png
Sarah Jones
2021-11-22 08:00:00
2021-11-08 15:03:36
Microsoft 365 for Business Now Has Visio for Free (Benefits & Features)