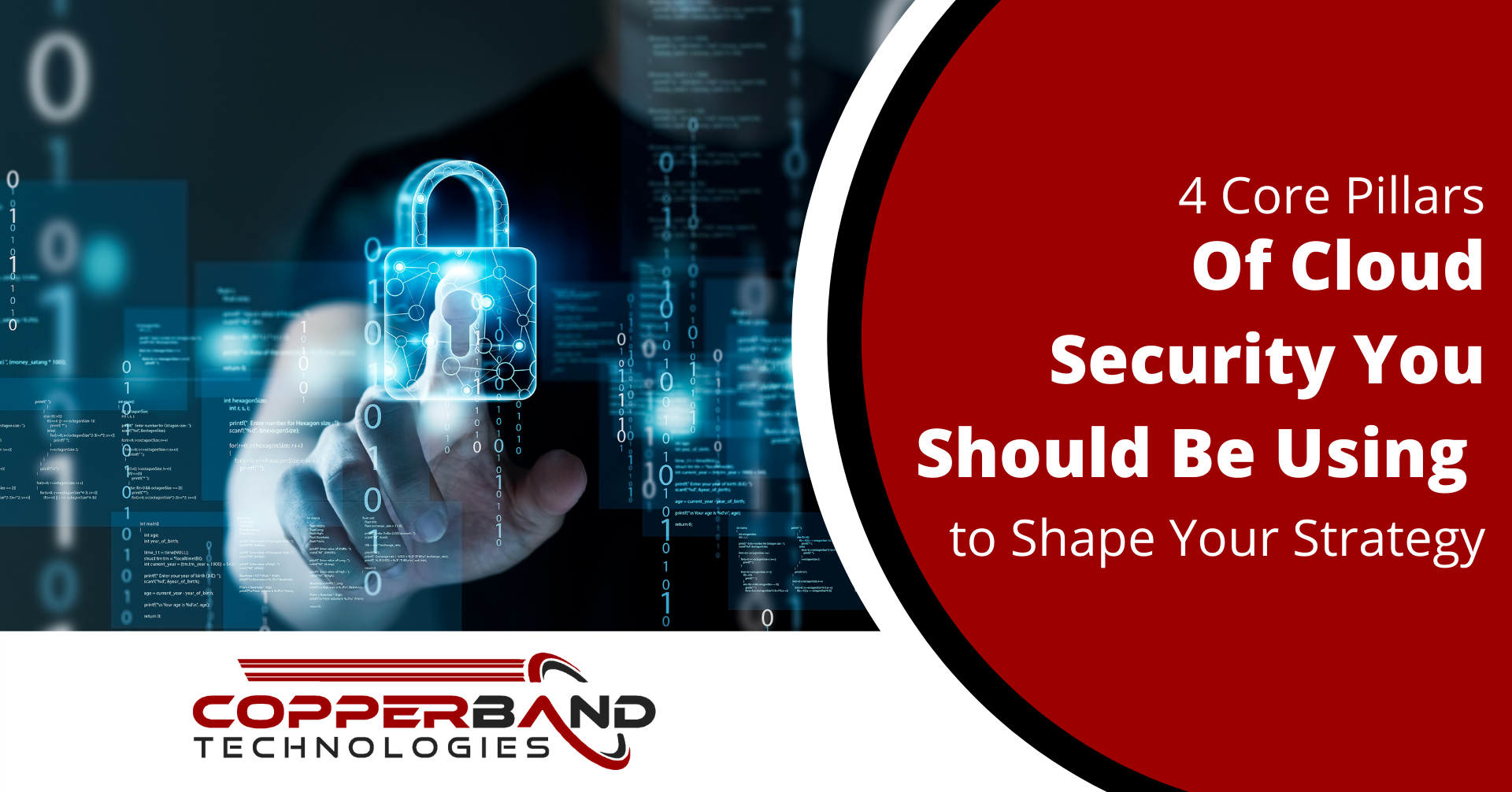 The cloud can be great for boosting employee productivity and finding new cost efficiencies. However, it also opens up your organization to new security threats. Recent research suggests that 98% of enterprises have contended with a cloud security breach in the last 18 months. Not all of these breaches are down to cyber criminals. Cloud misconfigurations, human error and poor management can all lead to data loss in the cloud. In order to keep your data secure in the cloud and avoid a hefty compliance fine, you need to put a strategy in place for cloud security. Below, we'll explore some of the most common cloud threats and how to defend your organization.
What is the cloud?
Before we dive into cloud security, let us first define cloud computing. Essentially, cloud computing refers to the provision of on-demand IT resources that are managed by a cloud provider rather than managed on-premises by an organization. Typical cloud providers include Amazon, Microsoft, Google and IBM. Your company likely uses at least one of these providers – if not multiple.
What are the most common cloud security threats?
Here are the most common cloud security threats facing companies today.
Misconfigurations: According to Gartner, by 2025, 99% of cloud security failures will be the customer's fault – not the provider. Most of these failures will be down to simple misconfiguration issues. These occur when an employee fails to correctly set permissions and access rights to a cloud instance, leaving it open to public viewing and tampering.
Unauthorized access: Cloud services can be accessed anywhere on any device. Unfortunately, if your employee's login details end up in the wrong hands, this makes it easy for attackers to gain access to your services.
Lack of visibility: Cloud resources are based outside the traditional corporate network. This means you need special tools to achieve visibility into the cloud. However, many companies continue to use legacy network tools, meaning the cloud is a security blind spot.
Four Pillars of Cloud Security
Now that you know the main threats in the cloud, it's time to put a strategy in place to protect your data and your people. Here are four tips to bear in mind.
1. Education
The Wall Street Journal found that an astonishing 95% of cloud breaches are caused by human error. While this is scary, it means that – with a bit of intervention – you can dramatically reduce the chance of a cloud security incident. We advise giving your people regular training on securely using the cloud. If you're not sure where to start with this, speak to our cloud team, who will be happy to support you.
2. Authentication
You should put strict access policies in place to ensure that only authentic employees are accessing your cloud resources. Consider implementing multi-factor authentication, for example. This works by asking your employees to verify their identity with more than just a password to log on to cloud services. To complement this, you should also set up an identity and access management system, which ensures that employees only access the cloud resources they need to. If you don't have the internal resources to do this, consider working with a managed IT services provider, who can help you set up and manage your cloud IT services on an ongoing basis.
3. Proactive monitoring
There are a host of automated machine learning solutions out there that monitor user behavior for signs of account compromise – for example, a user logging on at a suspicious time or from a strange country. Not only do these solutions monitor for malicious behavior, but they automatically block it and send an alert to your IT person or outsourced IT provider, so they can take further action.
4. Data-centricity
Many companies use data loss prevention (DLP) for emails, but they forget the significance of DLP for cloud solutions. There are solutions out there – known as Cloud Access Security Brokers (CASBs) – that protect your sensitive data as it travels through the cloud. These solutions are a worthwhile investment if you work in a highly regulated industry, such as finance or healthcare.
Moving forward securely in the cloud
Managing cloud security can be overwhelming for SMBs, many of whom don't have the in-house technical expertise to create a cloud security strategy. If this sounds like you, then don't fret. We have a dedicated team of experts who can help you get a handle on cloud security to move forward with confidence.
Get Help Optimizing & Securing The Cloud
At Copperband, we have a lot of experience helping southern Kentucky and Middle Tennessee businesses just like yours to leverage cloud services in ways that suit their particular needs. We're here to help! Get in touch with us anytime and one of our experts will get back to you as soon as possible. Call 931.263.8000 or reach us online.
https://copperbandtech.com/wp-content/uploads/2022/02/resized-4-Core-Pillars-of-Cloud-Security.png
630
1200
Sarah Jones
https://copperbandtech.com/wp-content/uploads/2020/08/header-logo-1-1.png
Sarah Jones
2022-03-28 08:00:00
2023-04-24 09:22:28
4 Core Pillars of Cloud Security You Should Be Using to Shape Your Strategy