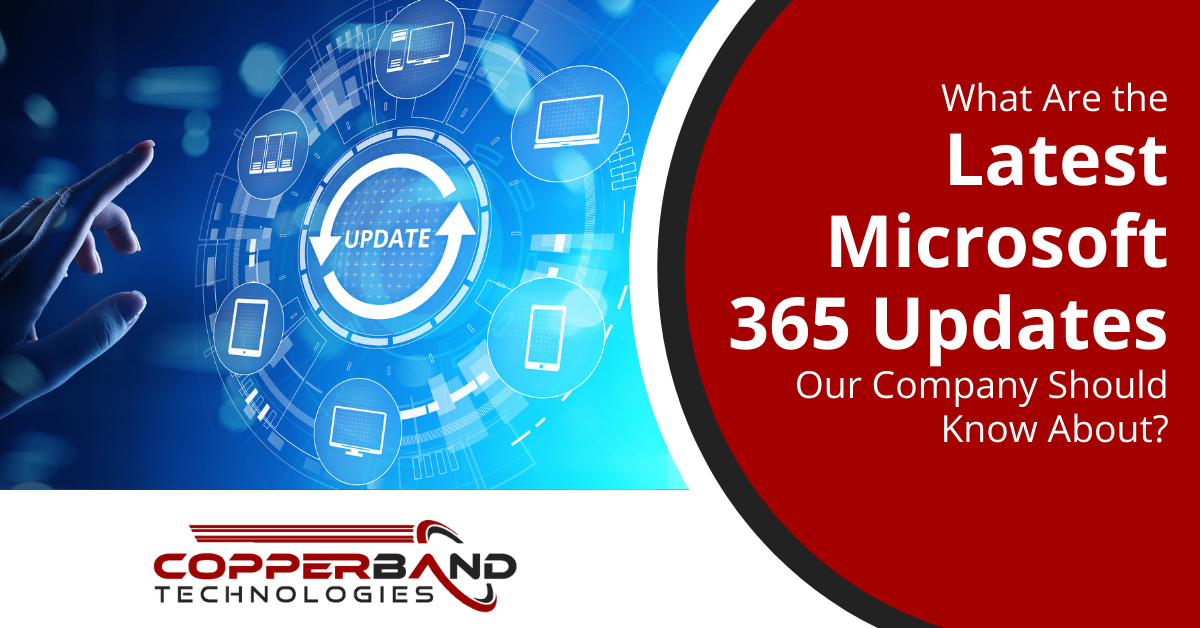 There's a reason why Microsoft 365 is one of the most popular cloud services used by small and large businesses alike. It's got the four powerhouse Office programs that have been around forever (Word, Excel, PowerPoint, Outlook). Additionally, beyond that, it keeps adding value for users. Microsoft is continually adding features and applications to the service. They offer more capabilities, such as Presenter Coach in PowerPoint that gives you tips on presentation delivery, and Excel data types that puts multiple databases of information at your fingertips. One of the challenges for companies that want to take full advantage of Microsoft is keeping up with the features that keep getting added.
Knowing they're there and how to use them can keep you "digitally advanced" and ahead of your competition. According to a study by Deloitte, small businesses that are considered digitally advanced earn 2x the revenue per employee than those that are lagging technologically. A lot of that advantage has to do with productivity and enabling employees to do more in less time. We've taken a look at the newest features that Microsoft 365 has rolled out this fall. Here's a rundown below of some things you may want to take advantage of in the near future.
New Enhancements to Microsoft 365
Real-Time Meeting Captioning
Many meetings are held online these days due to the pandemic changing how we interact and do business. Those meetings can be challenging if it's hard to hear someone. Or if you're meeting with someone that has a heavy accent. Real-time captioning is now available in Teams to make it easier for everyone to follow along with what's being said. This captioning also includes translations, and Microsoft has expanded the capability to 27 new languages, including German and Hindi. This enables small businesses to cross language barriers and reach out to international markets.
Live Transcripts
Another handy addition to your Teams meeting is the ability to have a live transcript created that includes who is speaking. This helps those who came into a meeting late catch up with what is going on. It can also save someone hours spent having to rewatch a recorded meeting just to pick up notes and tasks that need to be shared with the team. This feature can also be a big benefit for law offices or anyone else that needs to keep a transcript of a video call for historical or legal reasons. The transcript is created automatically, so you don't have to rely on someone taking notes.
Topics Now Integrate Between Yammer & Viva
Microsoft Viva Topics is an add-on for Teams that links subjects in conversations to a company knowledge base on that subject. It reduces the time it takes to reference documents on various topics. It also helps ensure that corporate knowledge is easily accessible to everyone. Viva is now being integrated with the company social network service Yammer. Topics can be shared across both apps, expanding the available company knowledge and its accessibility.
Co-Authoring in Encrypted Documents
Co-authoring is a big advantage of using Microsoft 365, but this has previously been limited within encrypted documents. It is now extended to encrypted documents in Microsoft 365 apps on the desktop. Another feature enabled for encrypted documents is autosave. This new update allows sensitivity labels and other protections to be kept in place while you can work with files across both web and desktop applications more seamlessly.
Enjoy More Colors & Custom Colors in Visio for the Web
Recently, Microsoft added a great new tool for free to M365 business subscriptions, Visio for the web. This tool allows you to easily make stunning diagrams for all types of uses. The color pallet you can use with Visio has been expanded. Additionally, users can now use custom colors, so there are no limitations on how you make your diagrams look.
Endpoint Manager Includes New OS Readiness
If you use Microsoft Endpoint Manager then it's become easier for you to analyze your endpoints to see if they're ready for one of the newer operating systems, including new versions of Windows, Apple iOS, and macOS. There is a new metric in the tool that helps you measure how many devices are running older versions of an operating system and the steps you should take to upgrade to the latest version.
Improve Your Use of Microsoft 365 With Help from Copperband!
Copperband Technologies can help your southern Kentucky or Middle Tennessee business uncover extra apps and features that you may not be using in Microsoft 365 to improve business efficiency. Contact us today to schedule a consultation! Call 931.263.8000 or reach us online.
https://copperbandtech.com/wp-content/uploads/2021/12/resized-What-Are-the-Latest-Microsoft-365-Updates-Our-Company-Should-Know-About.png
630
1200
Sarah Jones
https://copperbandtech.com/wp-content/uploads/2020/08/header-logo-1-1.png
Sarah Jones
2021-12-27 08:00:00
2023-04-10 07:56:02
What Are the Latest Microsoft 365 Updates Our Company Should Know About?