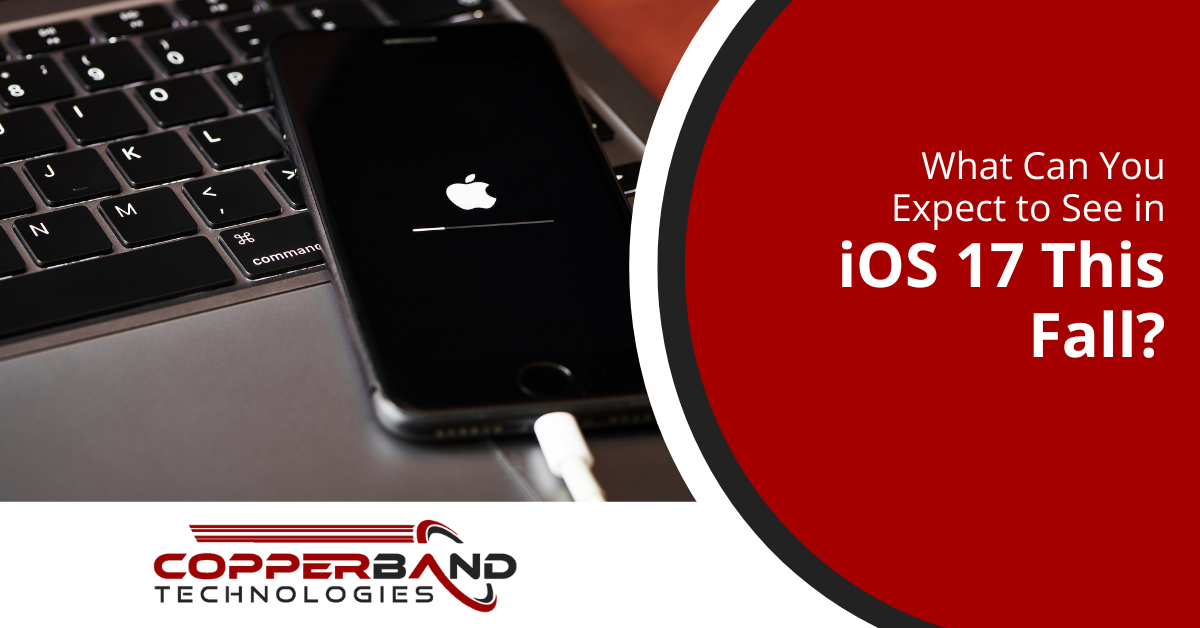 Apple is one of the most important and recognizable brands in the world. The iPhone is largely responsible for the rapid rise of the smartphone. Additionally, it is also the most valuable technology corporation in the world, with a market capitalization of more than $2 trillion in 2021.
With each passing year, Apple continues to outdo itself in the realm of technological innovation. From groundbreaking features to intuitive designs and amazing cloud-based services, it never fails to surprise their users. And now, as we approach the fall season, anticipation is building for the release of iOS 17. With rumors swirling and speculation rife, the question on everyone's minds is what can we expect to see?
As always, Apple has managed to keep the details tightly under wraps. This leaves us guessing what exciting features and improvements are in store. However, whether you're an iPhone fanatic or just curious about the latest tech trends, iOS 17 is bound to bring some surprises.
So buckle up and get ready to embark on a journey of imagination and anticipation as we delve into what lies ahead in this highly anticipated update. Stay tuned for an exciting ride!
What Can You Expect to See in iOS 17 This Fall?
As we approach the fall, Apple enthusiasts are eagerly looking forward to the release of iOS 17. This will be the latest operating system upgrade for their beloved iPhones and iPads. With each new version, Apple never fails to introduce exciting new features and upgrades to improve the user experience. So, what can we expect from iOS 17 this fall? Let's take a look at some of the anticipated updates.
● Enhanced Privacy Features
Privacy has always been a top priority for Apple, and iOS 17 takes it to the next level. With new privacy features, users will have more control over their devices, browsing history, and more. These privacy features include better app tracking transparency, expanded data privacy reports, and a dedicated privacy dashboard. This will provide a comprehensive view of how your data is being used and stored in the cloud.
● Customized Contact Posters
With iOS 17, there will be several updates to the Phone app. These include personalized Contact Posters, which will allow you to create a specific image with typography that will appear on the devices of people you call. You can use a photo of yourself or make an emoji if you like, and you can even select certain background colors and fonts for the text. It is stored in your Contact Card and will appear on any iPhone you call.
● Redesigned Home Screen
A new home screen is considered to be one of the most major changes to expect to see in iOS 17. With iOS 17, you can say goodbye to the familiar grid of app icons. iOS 17 introduces a totally revamped home screen that allows for greater customization and personalization. Users will have the ability to resize app icons easily, create custom widgets, and organize their apps and icons in a way that suits their needs.
● Redesigned AirDrop
Apple is changing the way AirDrop works, making it much easier to use. You merely need to bring your phones close together to transfer information. With the new iOS 17, you can easily select which phone numbers and email addresses to share on an iPhone or Apple Watch.
● Live Voicemail Features
iOS 17 introduces a Live Voicemail feature that displays a real-time transcription of the message the caller is leaving. The translation is handled on the device and is encrypted end-to-end. This iOS 17 functionality will be particularly useful when you are in an important meeting. You can choose whether or not to answer the call depending on the contents of the voicemail.
● New Messaging Features
Communication is at the heart of every iOS update, and iOS 17 will not disappoint. Apple is said to be working on additional messaging features such as retracting written messages, collaborating on notes within the Messages app, and even modifying photographs straight within the conversation. Additionally, a wide range of new emojis and stickers will be introduced for more expressive and fun conversations. These enhancements will make keeping in touch with friends and family even more fun.
● Updated Camera App
For all the photography enthusiasts out there, iOS 17 is likely to bring an exciting upgrade to the Camera app. From new filters and editing tools to improved low-light photography capabilities, capturing stunning pictures and videos will become even easier and more enjoyable.
● Improved Siri
Siri, Apple's virtual assistant, has gone a long way since its inception. Siri's capabilities are expected to grow further with iOS 17, making it smarter and more helpful. From a better understanding of context to providing more accurate responses, Siri is set to become an even more integral part of your Apple. Additionally, Siri will have an improved voice, offering a more human-like experience.
● Journal App
Later this year, Apple intends to release a Journal app allowing iPhone and iPad users to record their daily thoughts and activities. The Journal app will import information from your iPhone, such as images, music, workouts, and more, and recommend themes for you to write about.
● Redesigned Maps app
Apple's Maps app has gone a long way, and iOS 17 is expected to take it to the next level. With more detailed maps, expanded navigation capabilities, and improved accuracy, navigating from point A to point B will be a breeze. Apple may potentially develop augmented reality (AR) technologies that overlay directions onto the real world, making navigation easier.
With updated road data, enhanced transport instructions, and a new augmented reality option, users can expect a more fluid and intuitive mapping experience.
● Battery Life
Battery life is a big concern for smartphone customers, and Apple is constantly exploring ways to optimize power use. We can expect more battery life improvements in iOS 17, ensuring your smartphone lasts even longer on a single charge.
● Redesigned App Store
Apple has been redesigning its App Store for several years, and it appears that the improvements will continue with iOS 17. It has been said that Apple is working on a revised App Store experience that will make it easier than ever to discover new apps and games. With iOS, you can expect a more structured and visually appealing App Store experience.
Get ready to upgrade your Apple device and experience the future of iOS this fall!
As the release of iOS 17 approaches, getting ready to upgrade your Apple devices is important.
Contact us today at Copperband Technologies to learn how we can help you.
https://copperbandtech.com/wp-content/uploads/2023/08/resized-What-to-Expect-to-See-in-iOS17.png
630
1200
Sarah Jones
https://copperbandtech.com/wp-content/uploads/2020/08/header-logo-1-1.png
Sarah Jones
2023-08-21 12:20:03
2023-08-21 12:20:04
What Can You Expect to See in iOS 17 This Fall?