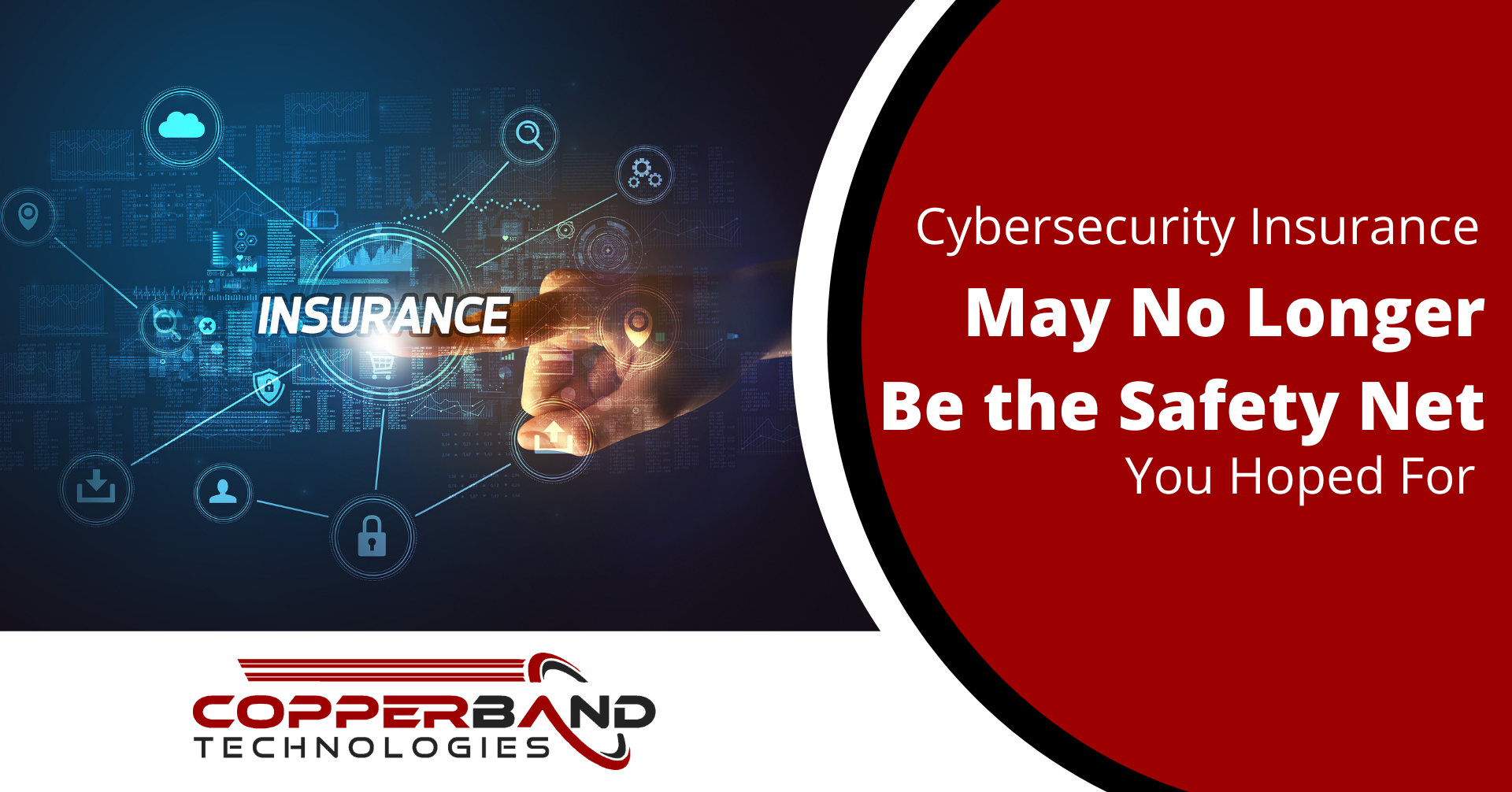 Cyber-attacks have become commonplace in this day and age. In 2021, it's estimated that 30,000 websites were hacked each day, while two-thirds of companies worldwide admit they've suffered an attempted cyber attack. In this landscape, it's a case of if not when you'll be breached. It's no wonder, then, that many companies are looking to cyber insurance to help them recover from security incidents. In line with this, the cyber security insurance market is set to hit a massive $17.55 billion in 2033, from $4.5 billion in 2017.  
What is cyber insurance?
Cyber insurance is a relatively new concept. Essentially, it's a type of policy that provides cover in the case of a cyber attack – like a ransomware attack, data breach, phishing attack or denial of service attack. There are two main types of cyber insurance coverage: first-party coverage and third-party coverage. The former directly protects your company from the damages caused by data breaches, while the latter is a form of liability coverage for companies that look after their clients' security. 
Cyber insurance: no longer a safety net?
In theory, cyber insurance sounds like a no-brainer. It protects your company from the fallout of a data breach, assuring your company will live to tell the tale. However, the cyber insurance market is currently undergoing a massive shift. Research indicates that most premiums have jumped 50% – others even by 100%. For example, big players like AIG and AXA have updated their insurance policies, upping their prices and putting stricter measures in place. AXA, for example, recently stopped covering ransomware attacks in France. While this happened across the pond, we'll no doubt see more insurance players editing the fine print of their policies.
Why is the cyber insurance market changing?
Because the cyber insurance market is so new, it's still finding its feet. With other insurance areas, insurers have decades of data to generate insights from so they can predict steady premiums. They simply don't have the historical data in the cyber insurance market, making it impossible to predict stable premium rates. Moreover, as attacks become more widespread and commonplace, insurers have to increase their premiums to stay in business. The National Association of Insurance Commissioners analysis of the U.S. cyber insurance market found that the volume of cyber insurance premiums written grew by almost 30% in 2020, while loss ratios for many carriers were over 100%. In short, this means providers are selling insurance at a loss. Obviously, this isn't a sustainable business model, so cyber insurance providers are changing the game.
What this means for your organization
As things stand, it seems that cyber insurance players will start charging companies more for less coverage. But that's not all. Insurers are also putting more onus on their clients to put adequate protections in place. This is becoming a prerequisite to getting coverage. In the same way that insurers would make it terribly expensive to insure a really old car or a driver that's had a lot of accidents, they won't insure a business that doesn't have robust cyber security defenses in place. What this means is that, if your business doesn't have strong perimeter defenses, anti-virus, multi-factor authentication, endpoint protection and other solutions in place, you'll find it very difficult to obtain cyber insurance.
What to do if you want to get cyber insurance
While cyber insurance is becoming more expensive, it still has its place in your business strategy. If you suffer a cyber-attack, having cover can help you to recover quickly and negate some of your losses. However, to make the cost of insurance worthwhile, you need to ensure that you are first being proactive about cyber security. This is essential to keeping premiums low. Unfortunately, though, SMBs often don't have the in-house expertise to develop strong cyber security defenses. To that end, we advise you to consider working with a managed security services provider, who can help you implement unbeatable IT security. The benefits to doing this are plentiful. For one, a managed IT security services provider can help you to reduce your insurance premiums. Secondly, by developing your security defenses, they'll help you reduce the likelihood of a data breach occurring in the first place.
Boost your business
'
cybersecurity defenses
You've worked hard to build your southern Kentucky / Middle Tennessee business, secure the trust of your customers, and put money in the bank. Don't let some faceless criminal take that away from you. Protect your enterprise with unbeatable IT security from your partners at Copperband Technologies, and send the bad guys packing. We're here to help! Get in touch with us anytime and one of our experts will get back to you as soon as possible. Call 931.263.8000 or reach us online.
https://copperbandtech.com/wp-content/uploads/2022/02/resized-Cybersecurity-Insurance-May-No-Longer-Be-the-Safety-Net.png
630
1200
Sarah Jones
https://copperbandtech.com/wp-content/uploads/2020/08/header-logo-1-1.png
Sarah Jones
2022-03-07 08:00:00
2022-02-28 09:33:31
Cybersecurity Insurance May No Longer Be the Safety Net You Hoped For