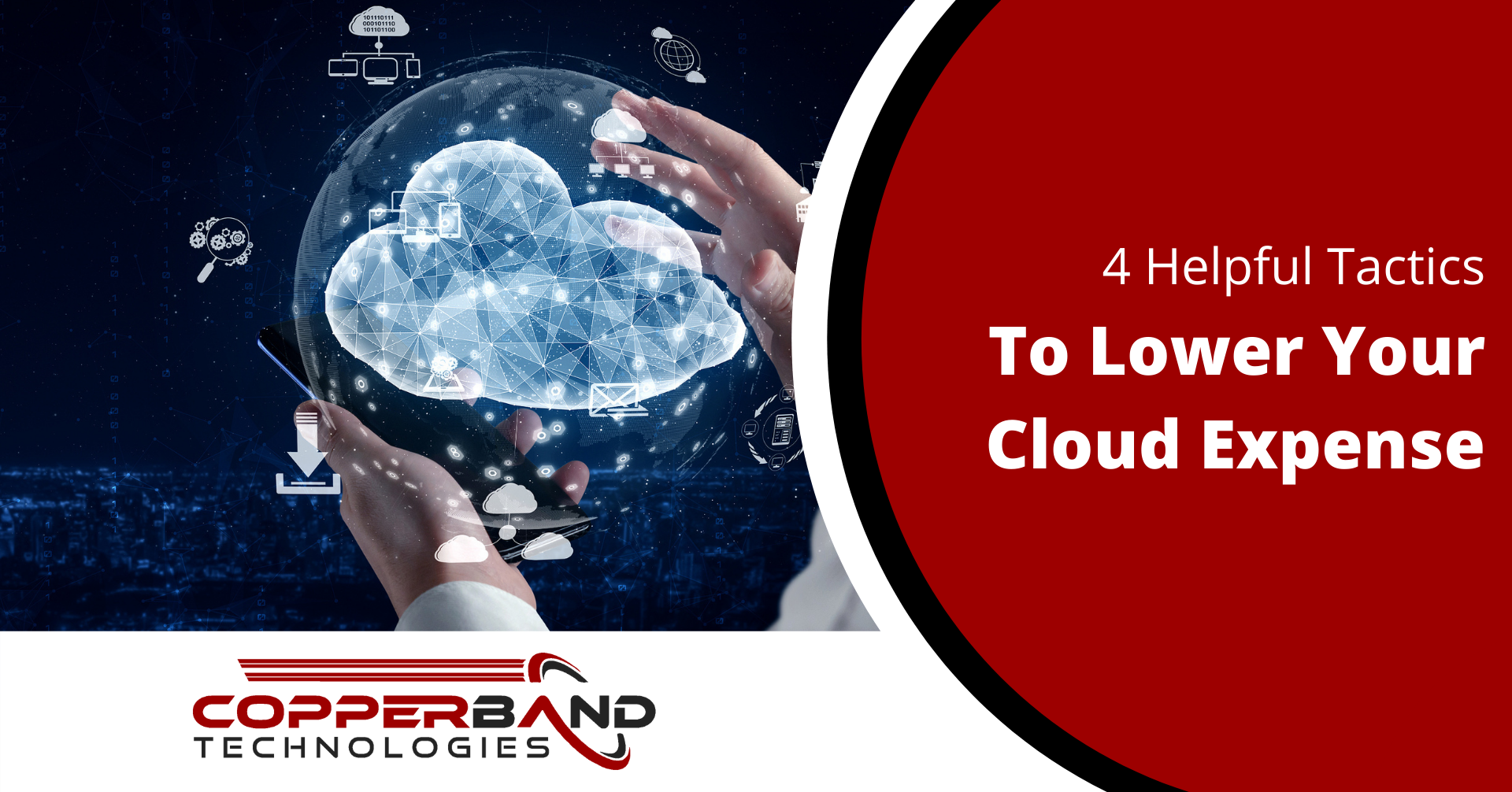 Many SMBs move to the cloud to reduce their costs, so it can come as a nasty surprise when they receive their cloud bill, and it is much higher than expected. While, in theory, the cloud can be a cost-saver, you need to use it strategically and carefully to ensure you're balancing the books – but this is proving a technology challenge for many companies. Research indicates that 64% of IT executives say "cost management and containment" is the biggest concern with cloud adoption. Meanwhile, over 30% of businesses overspend their cloud budget by almost 40%. To truly benefit from moving to the cloud, things need to change. SMBs must employ tactics to lower their cloud spend, so that the cloud adds value rather than steals unnecessary revenue. 
Why is the cloud so expensive?
There are a few reasons why cloud spending can slowly – or even quickly – speed up. Here are the main issues: 
1. Utilizing many different cloud providers: It's rare that a company will only use one cloud provider. Most companies use at least two cloud providers, according to statistics. With their different costs and policies, juggling several providers can make it hard to keep track of cloud spend. 
2. Not making use of cloud spending tools: Most cloud service providers offer tools to help you manage cloud spend. However, these tools often come at an extra price and are not implemented when you start using a cloud service. This leaves it up to you to manually keep track of the cloud resources you are using. 
3. Forgetting to implement a cloud spending strategy: One of the perks of the cloud is its flexibility and agility. You can scale up and scale down resources as quickly as you wish. However, this can easily lead to out of control spending if you don't have strict budgets and controls in place. Unfortunately, this appears to be commonplace. Gartner found that less than one-third of organizations have a documented cloud strategy.
4. Paying for unused cloud instances: With it being so easy to scale up resources, companies may end up paying for instances they no longer use. 'Cloud sprawl' is the phenomenon of paying for excess workloads that you don't know about. 
How to reduce cloud spend
The good news is that it's easy to take back control of cloud spending with a few simple steps. Just as you budget for staff resources, you should budget for cloud spend. Here's how: 
1. Opt for reserved instances: Scaling up cloud usage as and when is a risky strategy for any business. Instead, we advise you to opt for reserved and spot instances in the cloud. These instances feature a steady, predictable payment model whereby you agree with a cloud provider to use a certain amount of capacity over a specific time period. Plus, they're cheaper than on-demand storage. They usually come in at half the price! 
2. Embrace automated tools: Sometimes, you'll need more storage or a new cloud solution for a project. While you can't plan for this to happen, you can make sure that you oversee any storage additions. We advise using auto scaling resources in the cloud, which help you to avoid paying for cloud instances that you stop using. Automation can also help you to predict your cloud spend. These tools work by monitoring your company's cloud usage to deliver insights about what your anticipated cloud spend will be.
You can even put a spending cap in place, whereby the solution will trigger an alert when you near your spending limit. We understand that getting to grips with these automated tools can be tricky, so we are on hand to help. Get in touch with our cloud support team to learn more about tools for managing cloud spend. You could even consider opting for a managed IT service, where we'll take care of the whole process for you. 
3. Watch out for data transfer fees: Every time you upload and download information to the cloud, you have to pay a fee. These fees vary in price – and there can be additional costs for transferring data across regions. To that end, we advise being careful about data transfers to ensure that only necessary ones happen. 
4. Stop cloud sprawl: You really shouldn't be paying for redundant cloud instances that your people are no longer using. Discovering and removing these instances is a quick and effective way to reduce your cloud spend immediately. To identify these instances, we recommend using application monitoring and management tools, which give you deep visibility over your cloud environment and what instances are being used. 
Get Help Optimizing & Securing Your Cloud Usage
At Copperband, we have a lot of experience helping southern Kentucky / Middle Tennessee businesses just like yours to leverage cloud services in ways that suit their particular needs. We're here to help! Get in touch with us anytime and one of our experts will get back to you as soon as possible. Call 931.263.8000 or reach us online.
https://copperbandtech.com/wp-content/uploads/2022/02/resized-4-Helpful-Tactics-to-Lower-Your-Cloud-Expense.png
630
1200
Sarah Jones
https://copperbandtech.com/wp-content/uploads/2020/08/header-logo-1-1.png
Sarah Jones
2022-03-14 08:00:00
2022-02-28 09:49:22
4 Helpful Tactics to Lower Your Cloud Expense