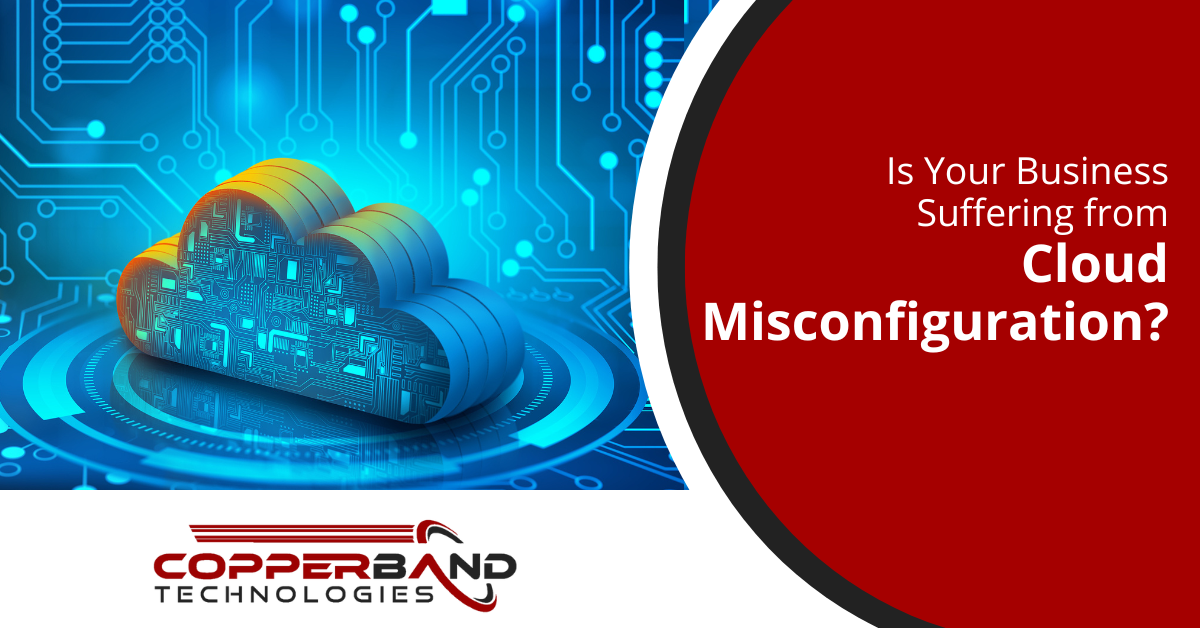 Many businesses have adopted cloud technology in their day-to-day operations. Unfortunately, they are unable to keep them secure. As a result, it is no surprise that many businesses suffer data breaches due to cloud misconfiguration issues. Business cloud systems are vulnerable to cloud misconfiguration issues, making it possible for those vulnerabilities to be exploited. The public disclosure of sensitive information due to cloud misconfiguration may potentially result in significant monetary losses, lack of trust, or harm to your company's image. According to Gartner, through 2025, 90% of organizations that refuse to reduce public cloud use will mistakenly share their sensitive data. Is your business suffering from or at risk of cloud misconfiguration? Knowing the types of cloud misconfiguration and how to combat them is essential to avoid losing sensitive information. Continue reading to learn about the types of cloud misconfiguration and how to stop them from further harming your business.
What is Cloud Misconfiguration?
Cloud misconfiguration is any problem, loophole, or error present in the cloud environment that could be harmful to information or assets stored in the cloud. Further, it can lead to several issues for your business which may be detrimental to its growth and daily operations. Cloud misconfiguration enables many types of attacks: ransomware, external hacks, insider threats, malware, and security breaches, amongst others. It's caused by poor configuration of cloud security. According to a study, at least 99% of cloud security issues will be the customer's fault throughout 2023.
Types of Cloud Misconfiguration?
There are several types of cloud misconfiguration that can cause severe problems for your company. Some of these types include:
Unrestricted access to non-HTTP/ HTTPS ports.

Overly permissive access.

Misconfigurations in storage access.

Using default systems credentials.

Under configuring or disabling monitoring and logging.

Using unsafe configurations for third-party components.

Using development settings in a production environment.
Although cloud misconfiguration is one of the leading threats to cybersecurity, there are ways to correct it if your business is affected.
Solutions To the Problems of Cloud Misconfiguration
The type of business you run will determine the tool your IT team will use to handle the problem of cloud misconfiguration. Therefore, here are solutions to addressing the issue of cloud misconfiguration
Always Remember Forgotten Services
It is not common for DevOps teams to recheck the configuration of the new cloud servers and applications they just created. Additionally, rechecking configurations allow for easy tracking and identification of assets and cloud services status.
Automation of Configuration and Security Checks
Using automated checks for errors in applications and running infrastructure helps reduce the margin for human error and enables carrying out more efficient cloud configuration checks.
Development of Templates and Security Policies
IT team leads should use working security settings in the base configurations of their environments. Further, this enables future and past applications and cloud infrastructure to benefit from each other.
Implementation of Logging Practices
Logging is used to manage the number of users authorized to make changes in your cloud environment. It is easier to identify the causes of misconfiguration when authorized users who make changes are tracked.
Conduct Risk Assessment Often
Conduct a cyber security risk assessment when migrating data, as this helps you find and deal with potential threats in your infrastructure and cloud storage.
Regular Permission Checks
Extensive access permissions allow weak links in your overall cyber security. Additionally, limiting access permissions to users to perform their duties can reduce the risk of cloud misconfiguration. Running regular access permission checks can also help limit the number of users with access.
Testing and Retesting
DevOps teams should not limit code testing to the development stage only. It is now common to only test codes during the development and deployment of applications; however, this could be detrimental. Running post-deployment tests is also very important as it allows for discovering emerging errors.
Correct Configuration of Storage Access
Correctly configuring cloud storage access helps combat the risk of granting access to authenticated users who have not been given permission to access your business's cloud storage. As a result, this helps keep vital data like passwords, API keys, and other credentials private.
Simplifying and Streamlining Your Cloud Environments
Having complex and multiple cloud environments to scan for errors may prove cumbersome and problematic. Additionally, simplifying your cloud environment makes everything from codes to applications to the cloud infrastructure easier to check.
Running Regular Cybersecurity Training for Employees
Taking regular refresher courses on cyber security for your IT team and the rest of your staff as a whole greatly reduces the risk of occurrence of cloud misconfiguration. Another tool that can be employed to reduce or manage the risk of exposure to cloud misconfiguration is by enabling encryption and running regular misconfiguration tests.
Ready to Fix Cloud Misconfiguration Issues?
At Copper Band Technologies, we offer IT consulting and support services. Our IT team is here to cater to all your IT-related needs. Protect your business from further cloud misconfiguration issues by contacting us through our website or calling us at (931) 263 8000.
https://copperbandtech.com/wp-content/uploads/2023/01/resized-Is-Your-Business-Suffering.png
630
1200
Sarah Jones
https://copperbandtech.com/wp-content/uploads/2020/08/header-logo-1-1.png
Sarah Jones
2023-01-16 08:00:00
2023-01-16 15:40:04
Is Your Business Suffering From Cloud Misconfiguration?