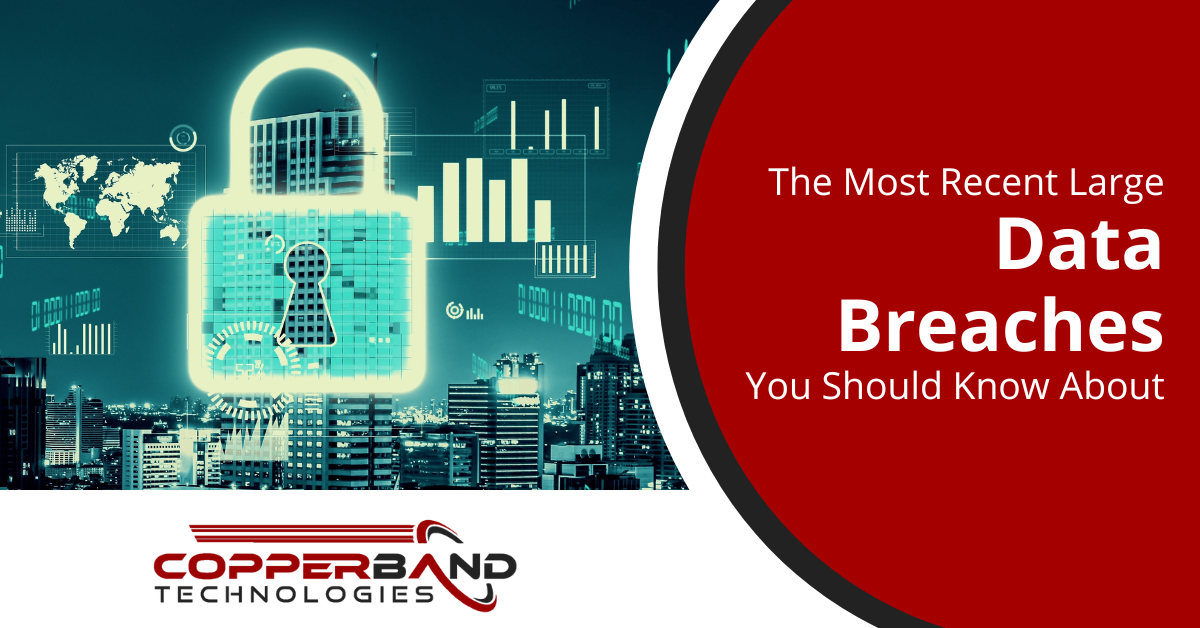 We live in a digital age and with that comes an increased reliance on technology. We store our most personal and sensitive information on our computers, laptops, and smartphones. So what happens when that information falls into the wrong hands? This is called a data breach, and it can have devastating consequences.
How do data breaches happen?
There are many ways that data breaches can occur, breaches come in many shapes and sizes. Hackers may target a specific company or individual to steal their information. Additionally, a hacker may create a phishing scam to trick people into giving up their information. Sometimes, data breaches occur simply because a company or individual was not careful enough with their data. For example, they may have left their information unsecured or simply allowed too many people to have unmonitored access to it.
What are the consequences of a data breach?
As a matter of principle, any organization that experiences a data breach should track, record, and measure the incident and its consequences. A data breach can have many different consequences, some of which may not be immediately apparent. The most common and immediate consequences of a data breach are:
Identity Theft:

When personal information is stolen, it can be used to commit identity theft. This means that someone can use your information to open new accounts, make charges on your existing accounts, get a job or rent an apartment in your name.

Financial Losses:

A data breach can cost a company millions of dollars in damages, fines, and potential legal fees.

Loss Of Business:

Data breaches can damage a company's reputation and cause customers to take their business elsewhere. In some cases, they may even lose business partners.

Consumer Trauma

. A data breach can cause anxiety, stress, and even depression for the people who have had their data stolen.
The best way to protect against a data breach is to be proactive about data security. Companies should have strong security measures in place to prevent hackers from gaining access to data. It's paramount to train employees on how to handle data correctly and have procedures in place for responding to a breach.
Breaches Can Still Occur
However, even with all these best practices, data breaches can still happen. That's why consumers need to be aware of the risks and know what to do if their data is stolen. Here are some of the most recent large data breaches that you should know about:
Neopets
In July 2022, Hackers broke into Neopets' database and stole the personal information of 69 million users. This information included names, email addresses, IP addresses, and hashed passwords. The hackers also stole information about the users' pets and gameplay and 460 MB of source code.
SuperVPN, GeckoVPN, and ChatVPN
In May 2022, hackers got access to the personal information of 21 million users of SuperVPN, GeckoVPN, and ChatVPN. This information included people's full names, email addresses, passwords, payment information, and account status. The hackers then posted this information on a Telegram group where anyone could see it and download it.
Singtel Optus
A telecommunications company in Australia called Optus reported a serious data breach in September 2022. It's unclear exactly how many customers were affected, but it could be up to 9.8 million people. The company's CEO says they're working hard to fix the problem and make sure it doesn't happen again.
Cash App
In April 2022, the owners of Cash App — a mobile payment company — reported that, in December 2021, a former employee breached their data and downloaded the personal information of 8.2 million current and former customers.
Twitter
In July 2022, an attacker compiled information from 5.4 million Twitter users. While email addresses, phone numbers and the user accounts connected to them were taken, Twitter maintained that no passwords were stolen but urged all Twitter users to use two-factor authentication for their accounts.
Medibank
A hacker stole data from an Australian health insurance company called Medibank. The data includes personal information like customers' names, addresses, and birthdates. The hacker also got information about what medical claims customers have made. In October 2022, Medibank announced that it detected a data breach where a hacker managed to steal 200GB of data. Medibank revealed that 3.9 million customers' data was exposed.
FlexBooker
In December 2021, someone hacked into FlexBooker and got access to 3.7 million customer accounts. This means that the hacker could see people's full names, email addresses, and phone numbers. FlexBooker says that the hacker did not get access to people's payment information.
Nelnet Servicing
In July 2022, someone hacked into their system and got access to the personal information of 2.5 million people. This information included people's names, addresses, phone numbers, and Social Security numbers. Nelnet is now being sued because they did not do a good job of protecting consumer information and they also didn't tell consumers about the hack right away.
Stay Vigilant
Keep yourself informed about data breaches like these by regularly checking reliable sources for information. And remember to take steps to protect your data by using strong passwords, not reusing passwords across different accounts, and enabling two-factor authentication whenever possible. Data breaches are becoming more and more common, but that doesn't mean that we should accept them as inevitable. By being proactive about data security and knowing what to do in the event of a breach, we can help protect ourselves and our businesses.
Let Copperband Technologies Help You with Your Technological Needs
At Copperband Technologies, we specialize in working with small and medium-sized firms in Middle Tennessee and Southern Kentucky. Also, we have ample experience we can use to help business owners take advantage of technology and bridge technological gaps. Contact us now if you need assistance.
https://copperbandtech.com/wp-content/uploads/2022/12/resized-The-Most-Recent-Large-Data-Breaches.png
630
1200
Sarah Jones
https://copperbandtech.com/wp-content/uploads/2020/08/header-logo-1-1.png
Sarah Jones
2022-12-26 08:00:00
2023-03-02 11:49:53
The Most Recent Large Data Breaches You Should Know About