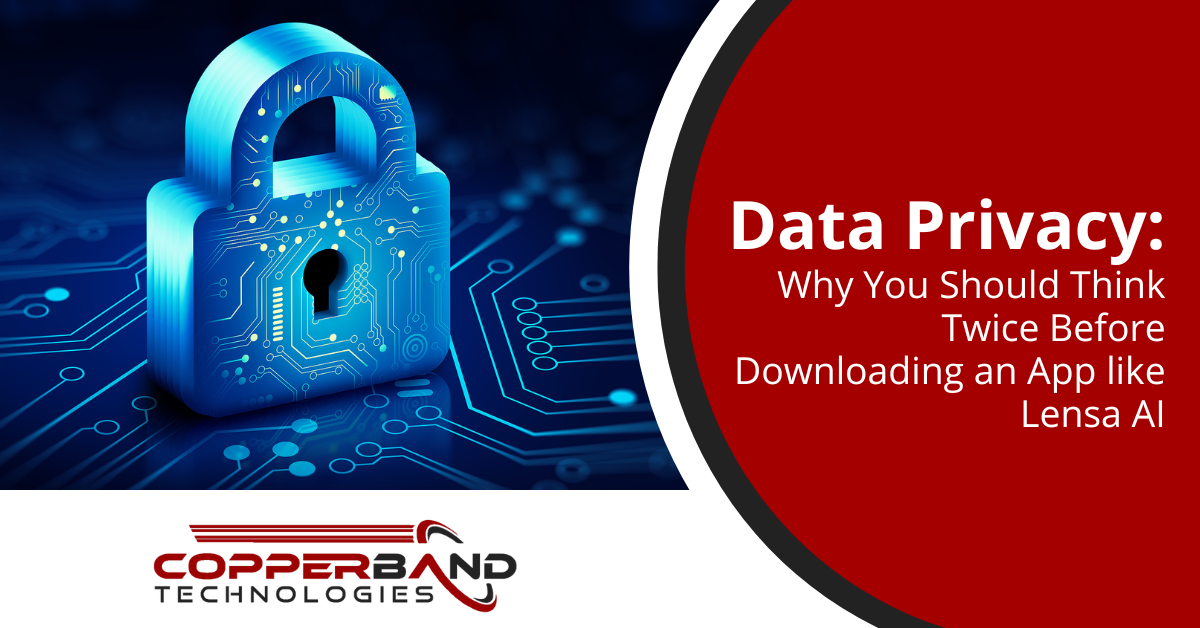 Image editing applications are now widely available if you check through Google Play Store or Apple App Store. We are currently in a phase where AI (artificial intelligence) is taking charge. According to CompTIA, it is estimated that customer satisfaction will grow by 25% in 2023 in most organizations using AI. AI appears to be the leading trend this year, whether it's used to write essays, improve smartphone cameras, or command Terminator robots via Skynet. The most recent one, Lensa AI, is already stirring up some controversy.
Have you recently seen a photo of your friends or family on social media where they resemble a figure from a fairy tale or an artwork from a Renaissance painting? Well, guess what? They might have downloaded Lensa AI, a software that creates several avatars from their pictures using AI (artificial intelligence). Even though these "Magic Avatars" might be cool, there might be some unnoticed conditions in the application's terms and conditions. Naïve users have unknowingly agreed to them. Security analysts have expressed worries about the cybersecurity implications and potential exploitation of sensitive personal data collected by applications such as Lensa AI using iris and facial scans. They advise users to take extreme caution when sharing images with such applications.
A Brief Overview of Lensa AI
Lensa AI, a potent AI-based program designed by Prisma Labs, allows you to create magical avatars from selfies. The app's most recent self-portrait-generating function, dubbed "Magic Avatars," makes magical selfies in a range of artistic styles using the Stable Diffusion deep-learning model, a variant of the latent diffusion model. Stable Diffusion can be defined as a text-to-image generating model. It is used in many AI image generators and builds its picture model using photographs like your selfies.
Although Lensa AI was first introduced in 2019, this Magic Avatars feature was only recently enabled. Lensa AI can produce approximately two hundred different avatars in ten distinct styles and types using the deep-learning algorithm. Whether the theme is sci-fi or anime, it can produce astounding graphics in minutes. Despite the heavier processing time, the complex AI model Stable Diffusion has some fantastic photographs. This Lensa AI application operates fundamentally differently from typical photo editors, which make edits and produce photographs instantly.
Why Should You Think Twice Before Downloading Lensa AI
Increased Criticism from Overreach: Applications such as Lensa AI have recently been the subject of increased criticism about their practices. They can track activities on your device outside of the app, such as tracking all the purchases you make online. This overreach isn't new, other apps like Facebook do it as well, but it is a huge data privacy concern.
Pictures form part of the database: The pictures created for other users are influenced by the images that users upload and form an aspect of the application's database. However, the AI of the application will be taught using those pictures, even if users cannot view or use any photos shared by other application users. Essentially, Prisma Labs owns the images of you that it creates.
Privacy Policy: Today, experts advise users to thoroughly evaluate the application's privacy policy before accepting their terms and conditions since they risk accidentally consenting to share personal information. Users can protect their personal information using a secure password, two-factor authentication, or biometric features.
Is Lensa AI a Privacy Ticking Bomb? Protect Your Data Security!
Although it could be your greatest concern, your phone can gather more data than only biometric information. Read the third section of Lensa's Privacy Policy for further details on this matter. Lensa may gather additional user data such as third-party data, log data, logged user data, and device IDs. If you've already downloaded this app and have agreed to some terms and conditions you aren't comfortable with, you can opt-out. How? To opt-out, you can email Lensa at [email protected]. However, if you use iOS, use the built-in privacy option and use the option to reject all data collection within this program, which may unintentionally acquire more data than necessary. Even though you have confidence in Lensa, it's still feasible that your information will be transferred or sold.
Are the Portraits Used in Lensa AI Stolen from Other Artists? – Other Concerns
Copyright concerns are another issue because artists have reported that Lensa AI and other image apps have stolen their artwork. It has been noted that in some photographs, the scrambled signatures of the artists are occasionally still readable. Although Prisma Labs addressed this copyright issue on Twitter, saying that the app is not about the artworks, but rather the relationships between the photos and their explanations were what the AI learned to recognize them. They further stated that the model creates operational concepts that can be used for content creation in this fashion.
What to Do If You've Already Used the App
As mentioned above, you can ask for the removal of your personal information by sending an email to [email protected]. To revoke the authorization for using your images in advertisements, compose an email to [email protected] as soon as possible. However, Lensa's privacy policy also states that it may contact you in case of unclear erasure, access, or objection request to understand your request better. The processing of any permitted proposals might take ninety days or more. It's best to thoroughly read any applications' privacy policies and terms and conditions before using them and ensure you understand what to expect.
Take Control of Your Data Privacy with Copperband Technologies
We at Copperband Technologies stay current on the newest developments in cloud computing, and we're prepared to help you through the entire process. Call us right away for a data privacy checkup.
https://copperbandtech.com/wp-content/uploads/2023/02/resized-Data-Privacy.png
630
1200
Sarah Jones
https://copperbandtech.com/wp-content/uploads/2020/08/header-logo-1-1.png
Sarah Jones
2023-02-27 15:42:59
2023-02-27 15:45:44
Data Privacy: Why You Should Think Twice Before Downloading an App like Lensa AI