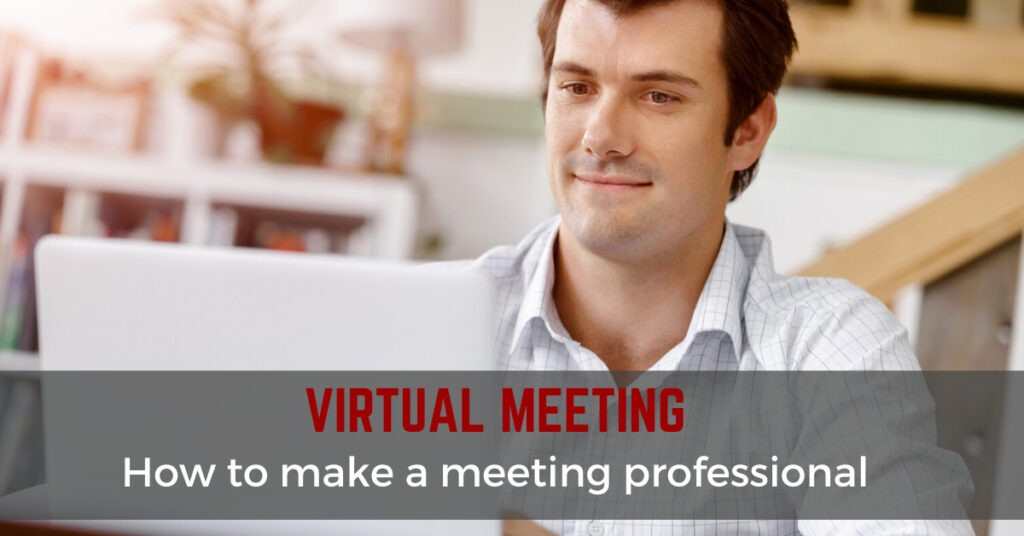 Amid the COVID-19 Pandemic, the world is fast transitioning to a work from home model with an estimated 20% of the U.S. population working from home. As a result, how we conduct business has changed from face to face meetings to virtual meetings and video conferencing. Yet, this transition comes with its unique challenges, one of them being how to best conduct yourself during video conferencing. 

The general rule of thumb is that you should treat the video conference like a face to face meeting. If you're in a meeting with clients, managers, colleagues, or even your professor in platforms like Skype, Slack, Zoom, or Teams, the meeting becomes part of your brand. A virtual meeting plagued by distractions, unprofessional audio, and other technical issues, will hurt your personal brand. On the contrary, if you run a smooth virtual meeting, your brand will feel professional and polished. 
Conducting virtual meetings is always challenging, especially if it's your first time, and you don't know how to conduct yourself. We've shared some practical tips you can use to avoid common mistakes in virtual meetings. In the end, you'll create a professional and memorable personal brand while you "meet" someone virtually. 
Top 3 Tips to Make a Virtual Meeting More Professional
There are tons of things you can do to make your meeting memorable and professional the next time you're in a virtual meeting.
Establish a Professional Remote Office
Check the Technical capabilities
Make the Meeting Real:

Dress for the occasion: If it's an audio call meeting, you can rock the meeting in fuzzy slippers or a pair of boxers. On the contrary, if the meeting involves video calling, dress professionally. It wise to dress as if you were meeting the other person physically
Avoid multitasking: Don't attempt to browse your social media feeds. In any case, multitasking can prevent you from entirely contracting at the meeting.
Turn off the notifications: Prevent pop-ups from distracting your virtual meeting by turning on the "Do Not Disturb." Notifications are designed to disrupt your attention, and it's even worse if you're screen sharing
Parting Shot!
While virtual meetings are straightforward, anything can go wrong within a flash, especially if it's a first-time hosting a meeting. However, you can take the above tips seriously and thoughtfully, as if assuming that you're in a face-to-face meeting. This helps build your brand and be known as tech-savvy, professional, and updated as the qualities your stakeholders will value, whether you're in a physical or virtual meeting.  
Need help with your Meetings? Give us a call at 931-263-8000 or email us at [email protected]
https://copperbandtech.com/wp-content/uploads/2020/08/ING_19061_300709-scaled.jpg
1707
2560
copper_admin
https://copperbandtech.com/wp-content/uploads/2020/08/header-logo-1-1.png
copper_admin
2020-07-03 08:34:00
2020-08-22 22:49:48
How to Make a Virtual Meeting Professional in 2020