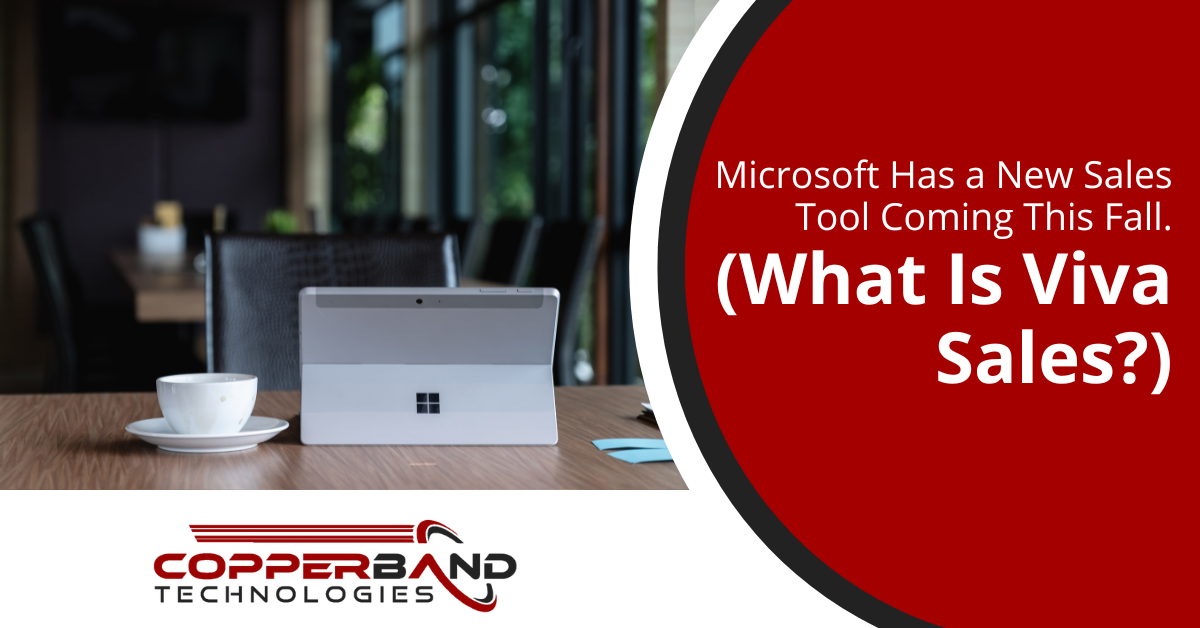 Microsoft's Viva Sales is a lifesaver for salespeople. Although Customer Relationship Management (CRM) systems make an excellent contribution to the sales aspect of a company's technical support system, its CRMs have limitations. Customer data is stored in multiple devices, making it draining to access by salespeople. There are no provisions for contextual insights to help with customer needs. Nor is there a way to correctly note the details of their requests and follow up after. Managers struggle to find the correct information for sales prediction and suffer excessive manual labor. To bring an end to this, Microsoft launched Viva Sales.
What is Viva Sales?
Viva Sales is a well-thought sales tool Microsoft calls a "new seller experience application." It is a product that broadens the reach of Viva, a platform Microsoft unveiled last year. Viva allows workers easy access to information and news that improve their business operations and boosts the company's productivity. Microsoft reported Viva's achievement of acquiring ten million regular users in February this year. This figure might increase significantly with the new sales tool as an extension.
Functions of Viva Sales
According to the corporate Vice President in charge of business applications at Microsoft, Emily He, Viva Sales is believed to be the gateway towards putting overbearing data and customer experiences in a simple and accessible format. She added that salespeople struggle to manage multiple tools and often get no helpful information from them. PPT, Docs, and all Microsoft Teams are integrated under an umbrella. A centralized product is required, and Viva Sales might be just what's needed to unify their tools and provide a simplified version of data organization.
Microsoft created a product video that showcased how Viva helps salespeople prepare for prospect engagement. It works with previous data from the prospect's interaction with other employees, provides valuable insights, and directs you to the ideal coworker for connections. Viva does this by rating workers' engagement with the prospect and determining the one who'll be the most helpful. It will also provide new insights and data on the customer through LinkedIn. The demo also showed the sales tool's function as an easy-to-use product. It transferred sales information to other apps and eliminated the need to copy them to a clipboard and then paste them manually. It also uses an automated tool to update the data when changes occur.
Benefits of Viva Sales
Microsoft's Viva Sales notes the details of a conversation in real-time, analyzes them, and provides insights to improve the salesperson's response to the customer's request. It employs AI to transcribe conversations made at meetings and ensures that the next course of action is mapped out. By finding the relationship between data and drawing up to-dos, Viva Sales can turn a new employee into an expert in a few days. By making a customer's name a query, you'll automatically get all files associated with them, including emails and data on Excel. They will be well-organized and easier to access than local formats. This act will reduce the stress involved and the overall experience.
Tools Viva Sales Support
Microsoft's new sales tool was developed on Microsoft Office 365 and mainly designed to work with Microsoft Dynamics 365 CRM. It, however, supports other tools. Viva Sales works with Salesforce CRM, and the company plans to include other tools as time goes on. They also aim to expand Viva with more job types. Remember that access is paid for when using Viva Sales for non-Microsoft tools like Salesforce. However, Microsoft Dynamic 365 subscribers will use it for free. All in all, workers will now have quick access to essential business data and easy control of the software services employed for their jobs. Their capabilities will be maximized, and customers will have a fantastic experience. Viva Sales is a single product whose function positively affects everyone. Microsoft announced its public preview on the 1st of August, and it will be available to all in the fourth quarter of the year.
Why You Need an Efficient Sales Tool for Your Business
To Improve Teamwork
Sales tools usually extract information from different teams and work branches, encouraging collaborations between them. It improves communication, unifies activities, and helps them reach the organization's goals faster.
Train New Members in Sales Team
A company with a sales tool has its data in a format that is easy to monitor and access. They have files on previous activities, prospect engagement, forecasts, and other relevant information that will ease a new worker's learning stage. The insights will guide their actions and shape them in no time.
Keep You Up to Date with Leads.
A sales tool also ensures that you follow new leads and be up-to-date with prospects. You will be able to evaluate every lead, put them in a hierarchy and attend to them accordingly. It will also record the details of each interaction for future reference and save time spent noting them. If you need help determining the best sales tools for your business, contact our IT professionals at Copperband Technologies by filling out the contact form or dialing 931.263.8000.
https://copperbandtech.com/wp-content/uploads/2022/09/resized-Microsoft-Viva-Sales.png
630
1200
Sarah Jones
https://copperbandtech.com/wp-content/uploads/2020/08/header-logo-1-1.png
Sarah Jones
2022-09-13 08:19:22
2023-03-03 11:15:21
Microsoft Has a New Sales Tool Coming This Fall (What Is Viva Sales?)