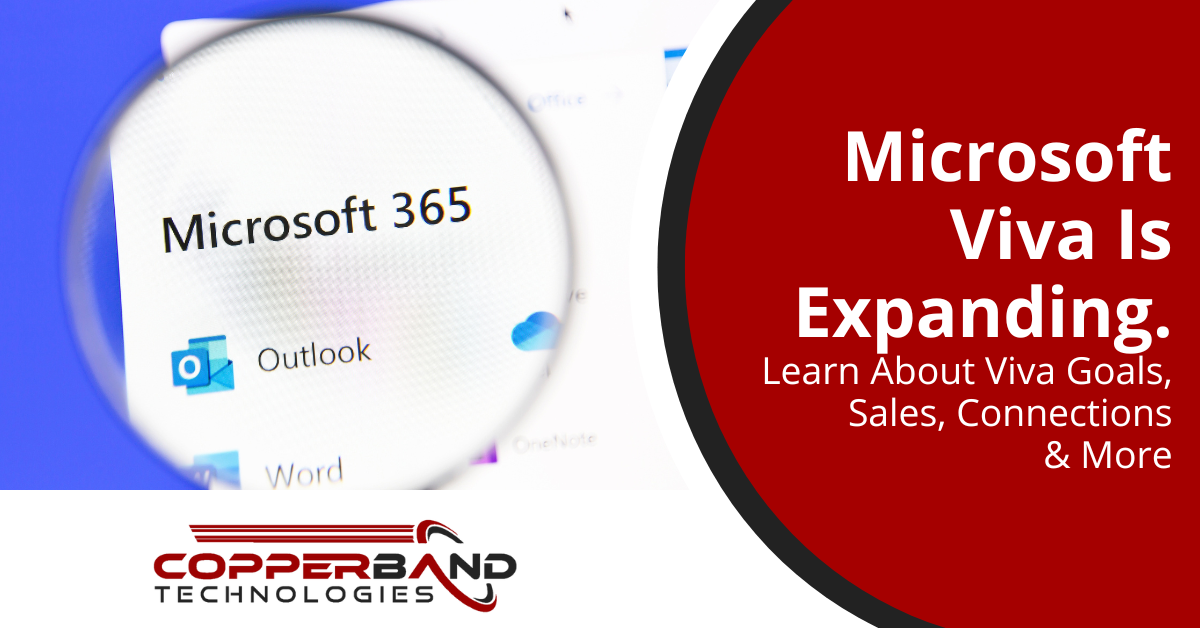 Microsoft's Viva has made a tremendous impact on how organizations are connecting with their employees. Viva provides insights into the employee experience and enables employees to connect and also provides access to the resources they need to be successful. Microsoft's Viva is constantly expanding and evolving, and there are many exciting new features in the pipeline.
Viva Connections
Microsoft's Viva Connections is a tool to help employees stay informed and engaged with relevant news, conversations, and resources, in one place. It integrates content from Microsoft 365 services like SharePoint, Teams, and more into a consolidated view. It can also be customized for different employee groups. Additionally, the app is designed to be used by everyone in the organization. It can be customized for different employee groups. For example, frontline workers who often have limited time to consume content and information during their shifts. So if you're looking for a way to stay on top of everything that's going on at your company, without feeling overwhelmed, check out Viva Connections.
Viva Engage
Microsoft Viva Engage is a new employee experience that helps organizations build community and engagement, crowdsource answers and ideas, and share their work and experience. The Viva Engage app in Teams helps employees connect with leaders, coworkers, and communities, find answers and ideas, and share their work and experience. Furthermore, Viva Engage helps employees feel like they belong at work, by bringing people together and helping them connect.
Viva Insights
The Viva Insights tool was created by Microsoft to help people become more productive and have a better work-life balance. It includes a Microsoft Teams and web app, along with web features and tools, that help people and businesses thrive with data-driven, privacy-protected insights and recommendations to improve productivity and well-being. Additionally, with Viva Insights, you can get personal insights that only you can see. These insights can help you learn about how you work. It can also help you learn what you might need to change to become more productive.
Viva Goals
Microsoft Viva Goals is a tool that helps employees and organizations track progress toward their predefined goals with Objectives and Key Results (OKRs). OKR is a performance management framework that allows companies to set and communicate ambitious goals with measurable outcomes. Additionally, Viva Goals is designed to address this problem by providing more visibility into the organization's daily workflows and strategic goals. A customizable dashboard provides real-time insight into long-term goals with contextual data, built-in notifications, and other automated tools.
Viva Learning
Viva Learning helps employees discover and share professional training resources across an organization and track their learning progress. It includes features such as personalized recommendations. It also has the ability to share learning content with colleagues, and the ability to track your learning journey. Within the Microsoft 365 admin center, the administrators themselves or individuals they select can manage settings related to Viva Learning and can configure the learning content sources.
Viva Topics
Microsoft Viva Topics is a knowledge-based platform powered by artificial intelligence. It automatically organizes content and expertise across your organization. This makes it easy for people to find information and put knowledge to work. Furthermore, the AI sources your internal experts and various resources to help make information easier to find. No need to remember who knows what anymore. Viva Topics does that for you. The information is displayed in the form of topic highlights and topic cards, which can be shown across any Microsoft 365 application.
Viva Sales
Microsoft's Viva Sales application is a role-focused application that is designed to help sellers by providing a way to add and consume CRM-related data while working in productivity apps like Outlook and Teams. The product is free for Dynamics 365 Sales Enterprise and Premium customers. However, for everyone else, it is available at $40 per user, per license. Additionally, these are just some of the features that Microsoft Viva has to offer. With so many features available, it's easy to see why Viva is quickly becoming the go-to platform for employee experience.
Improve Employee Experience
If you're looking for a way to improve your employee experience, be sure to check out Microsoft Viva. Whether you're looking for a way to stay informed and engaged with relevant news, connect with colleagues and leaders, or track your goals and progress, Viva has you covered.
Let Copperband Technologies Help You with Your Technological Needs
At Copperband Technologies, we specialize in working with small and medium-sized firms in Middle Tennessee and Southern Kentucky. Also, we have ample experience we can use to help business owners take advantage of technology and bridge technological gaps. Contact us now if you need assistance.
https://copperbandtech.com/wp-content/uploads/2022/12/resized-Microsoft-Viva-is-Expanding.png
630
1200
Sarah Jones
https://copperbandtech.com/wp-content/uploads/2020/08/header-logo-1-1.png
Sarah Jones
2022-12-12 08:00:00
2023-01-27 10:13:15
Microsoft Viva Is Expanding. Learn About Viva Goals, Sales, Connections & More