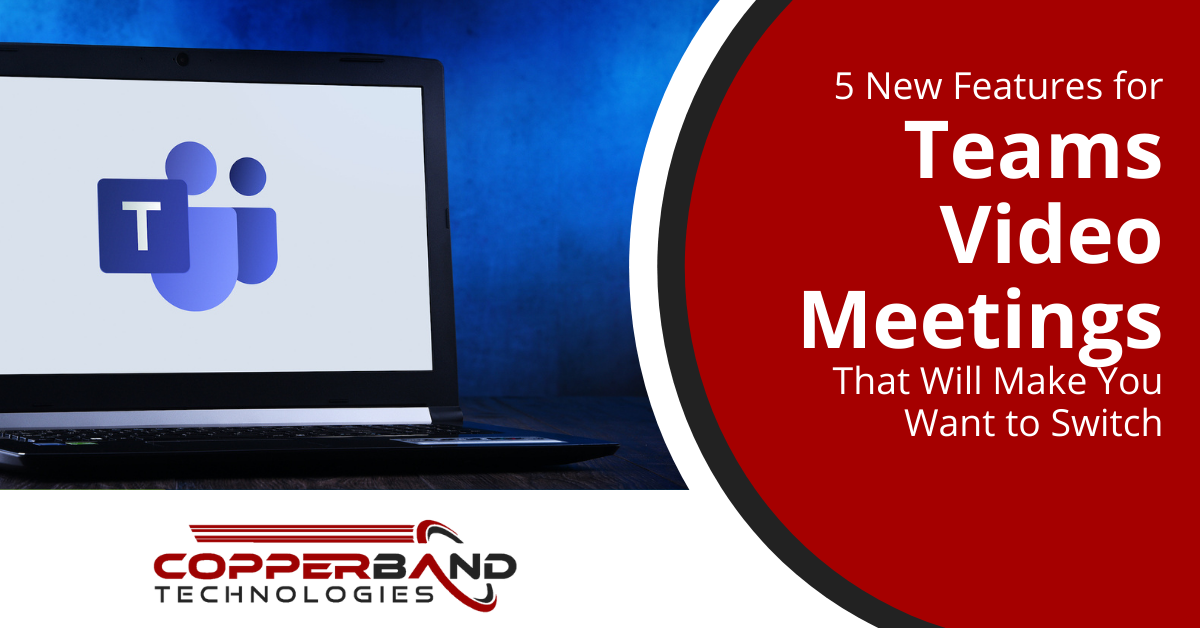 Video has become the default meeting mode since the beginning of the pandemic. We've become acutely used to "zooming" and the unfortunate issues that arise with unsecured meetings and frozen sound or video. Before the pandemic, the cloud solution a business chose for video calls didn't have a particularly big impact on its core business activities. But now, it can make or break a client presentation.
Your video conferencing tool of choice can also mean limitations for your team as far as the interactions they can have. And if it's not integrated or full of robust features, you can end up with additional costs. For example, many popular online meeting platforms like Zoom, are made for online meetings, but not webinars. So, if a company wants to have a webinar registration process and registration page connected to their video presentation, they have to sign up for a different cloud service. This type of inefficiency is one of the causes of cloud waste nearly doubling year over year.
Exciting New Capabilities in Microsoft Teams
Microsoft has been at the forefront of the digital transformation from in-person meetings to virtual meetings and remote teams. The company's enhancements to Teams (which does much more than video conferencing) has made it one of the most popular modern cloud communication tools. Between April of 2020 and April of 2021, the number of Teams active users has risen from 44 million to 145 million. Here are several of the recent feature upgrades to Microsoft Teams that may make you decide to switch from your current video meeting tool.
1. Webinar Capabilities
Microsoft has added the ability to do webinars in Teams. You can now designate a scheduled meeting as a webinar and set up a webinar registration page. This includes the ability to add any fields you like for users to fill out when registering and adding a unique header image. You can then link people to the page when advertising your webinar. Upon registration, the system will automatically send attendees a notification with the meeting link .MS Teams webinar registration page
2. PowerPoint Live
You know how you're watching someone page through a PowerPoint presentation on a video call and they go to the next slide too fast? You miss the chance to take a screenshot or get a deeper meaning of the content. The PowerPoint Live feature in Teams solves that problem. Users can individually page through the slides in a shared PPT presentation without disrupting the meeting or having to ask someone to please go back. On the presenter side, this is also a helpful feature because it allows presenters to access PPT notes without anyone else seeing them.
3. Live Reactions with Emojis
Video presentations can get one-sided pretty quickly, with one person doing all the talking and everyone else on mute. The attendees can feel like they're watching a YouTube video rather than being active participants in a meeting. The new Live Reactions feature in Teams gives attendees a way to interact and give feedback in real-time without all talking over each other and derailing the presentation. They can use emojis to provide input. These float up on the screen and then disappear. Presenters can use this to ask questions and get feedback during the presentation as well, so they're not left in the dark about pacing or how the audience is feeling.
4. Knock the Socks Off Your Clients with Presenter Mode
Presenting a sales pitch or business idea to a client loses a lot of its spark when it's done over video rather than in person. But in the time of COVID, this has been a necessary downgrade. But it doesn't have to be if you use Presenter Mode in Teams. This feature is designed to give you three options for presenting shared content that includes your video feed being prominently displayed. Presenter Mode allows you to get closer to an in-person presentation experience. The three options you have are:
Standout:

Your presentation is larger, and your video is smaller, overlaid in front.

Side-by-Side:

Your presentation and video feed share the screen, side by side.

Reporter:

Your video feed is larger, with your presentation smaller and over your shoulder (like on the news).
5. View Switcher
The view switcher gives meeting attendees more options for how they view the screen in a meeting. Instead of losing a window and not being able to see everyone (which can often happen), users get multiple choices so they can find the view they like best. View Switcher options include:
Gallery

Large gallery

Together mode

Gallery on top

Focus

Full Screen
Are Your Cloud Tools Fully Optimized to Reduce Waste?
Copperband Technologies can help your southern Kentucky or Middle Tennessee business find the best integration of cloud technology to streamline and consolidate, reducing cost and cloud waste. Contact us today to schedule a consultation! Call 931.263.8000 or email us.
https://copperbandtech.com/wp-content/uploads/2021/07/resized-5-New-Features-for-Teams-Video-Meetings-That-Will-Make-You-Want-to-Switch.png
630
1200
Sarah Jones
https://copperbandtech.com/wp-content/uploads/2020/08/header-logo-1-1.png
Sarah Jones
2021-07-26 08:00:00
2021-07-05 21:53:55
5 New Features for Teams Video Meetings That Will Make You Want to Switch