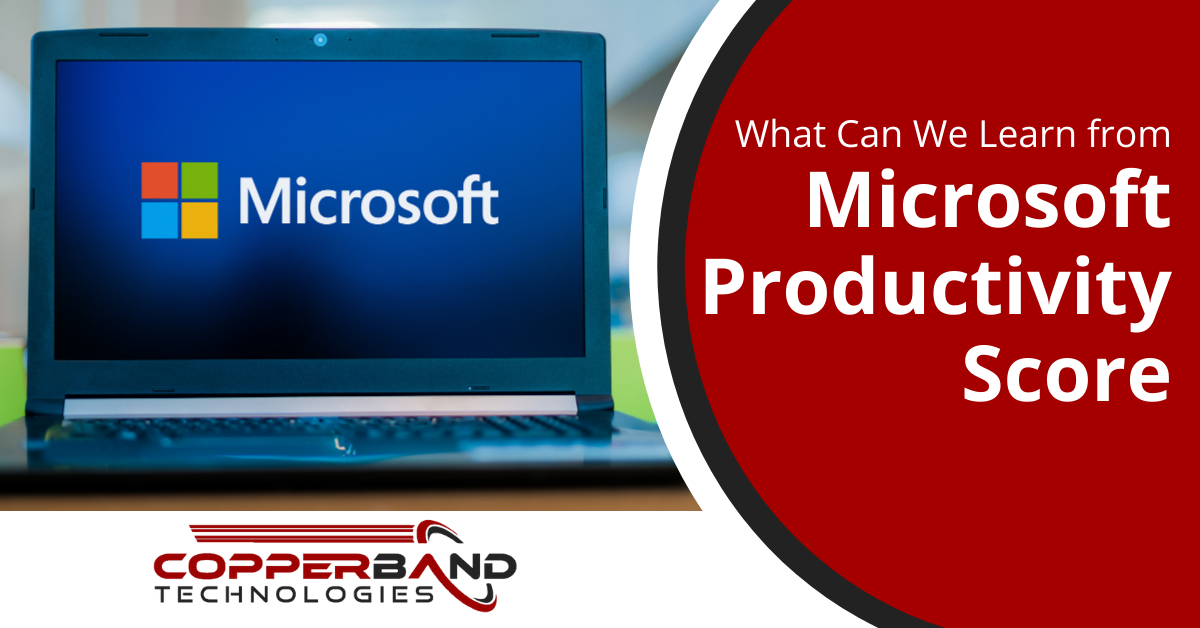 Business has left the building, and most companies around the country have moved work processes to cloud environments to allow teams to work from anywhere. Use of the cloud has become a necessity in the time of the pandemic and telecommuting from home. One of the most popular types of cloud services platforms adopted are the all-in-ones that have several applications in a single subscription. For instance, Microsoft 365.
While these platforms give you several integrated tools, having the tools and using them isn't the same thing. How does a business know if they're using the application in the most productive ways? One statistic that's been rising and illustrates the difficulty some businesses have with using cloud-based processes is cloud waste. In 2019, cloud waste nearly doubled. The number of duplicate app subscriptions rose by 80% and orphaned apps increased nearly 100%. When companies aren't using their cloud tools productively, it leads to inefficiencies and wasted money on SaaS subscriptions. Microsoft is helping companies combat cloud waste through its Microsoft Productivity Score tool.
Gain Insights Into People & Technology Efficiency
Microsoft Productivity Score gives companies a window into two key productivity drivers: people and technology. The tool looks at how employees are using Microsoft 365 and whether they're taking advantage of time-saving best practices, such as sharing files via the cloud rather than emailing file attachments. That one simple switch in workflow can save 100 minutes per week.
Secondly, the other part of the equation is technology. Productivity Score can look at the devices that employees are using to access their M365 tool and give health reports on their performance. In addition to reporting on the overall productivity of your organization while using Microsoft 365, you get suggestions on how to improve your overall scoring in eight key areas, each of which can have a score of up to 100 points (meaning peak efficiency.). Here's what this tool can tell you in those 8 key areas (5 for people and 3 for technology).
Communication
Communication involves things like how easy your files are to find and share and how well employees are connecting in apps like Microsoft Teams and Yammer. You can see how many people are using more than one mode to communicate and a breakdown of the methods your team is using, and which are used the most. You also get insights into @mentions in email and how that improves response rate.
Content Collaboration
Content Collaboration displays stats such as how many people access or download files in OneDrive or SharePoint, how many people are creating, modifying or syncing your file content, and how many are collaborating with others. Sharing via email attachment vs more efficiently as a link to cloud content is also graded here.
Meetings
According to research, when people use online meeting tools effectively, they can save as much as 104 minutes per week. This metric will show you how many meetings are being conducted across your organization according to best practices. For example, face-to-face communication and file sharing to help with retaining the information.
Mobility
The mobility reporting can give you insight into how employees are adjusting to a shift to remote work and how that impacts their productivity. Moreover, it also helps organizations determine whether remote meetings are helping support effective decisions.
Teamwork
Is everyone in your company contributing to a healthy exchange of ideas and collaboration? This metric helps you understand how your team works together through things like:
Sending email to a group mailbox
Using Teams for channel messages
Interacting through content in SharePoint Teams sites
Connecting with and creating shared content
Endpoint Analytics
Endpoint Analytics is one of the technology areas of Productivity Score. This metric looks at the endpoints that employees are using to run Microsoft 365 apps. It identifies any problems with hardware or software performance that may be slowing your team down. Most importantly, it will also offer recommended remediation actions to help resolve any issues.
Microsoft 365 Apps Health
This metric gives you insight into whether devices are running the most updated version of Microsoft 365 apps and any security features that are recommended to better secure your accounts.
Network Connectivity
Another metric that can significantly impact employee productivity is their internet connection. This metric in Microsoft Productivity Score alerts you to any network problems that may be impacting productivity. Additionally, it provides potential remedies to improve network performance.
Get Help Using Microsoft 365 to the Fullest
Copperband Technologies can help your Middle Tennessee or Southern Kentucky business make full use of your Microsoft 365 subscription through best practices and help implement the suggestions from Productivity Score. Contact us today to schedule a consultation! Call 931.263.8000 or email us.
https://copperbandtech.com/wp-content/uploads/2021/03/microsoft-laptop.jpg
630
1200
Sarah Jones
https://copperbandtech.com/wp-content/uploads/2020/08/header-logo-1-1.png
Sarah Jones
2021-03-01 08:00:00
2021-03-14 20:45:34
What Can We Learn from Microsoft Productivity Score?