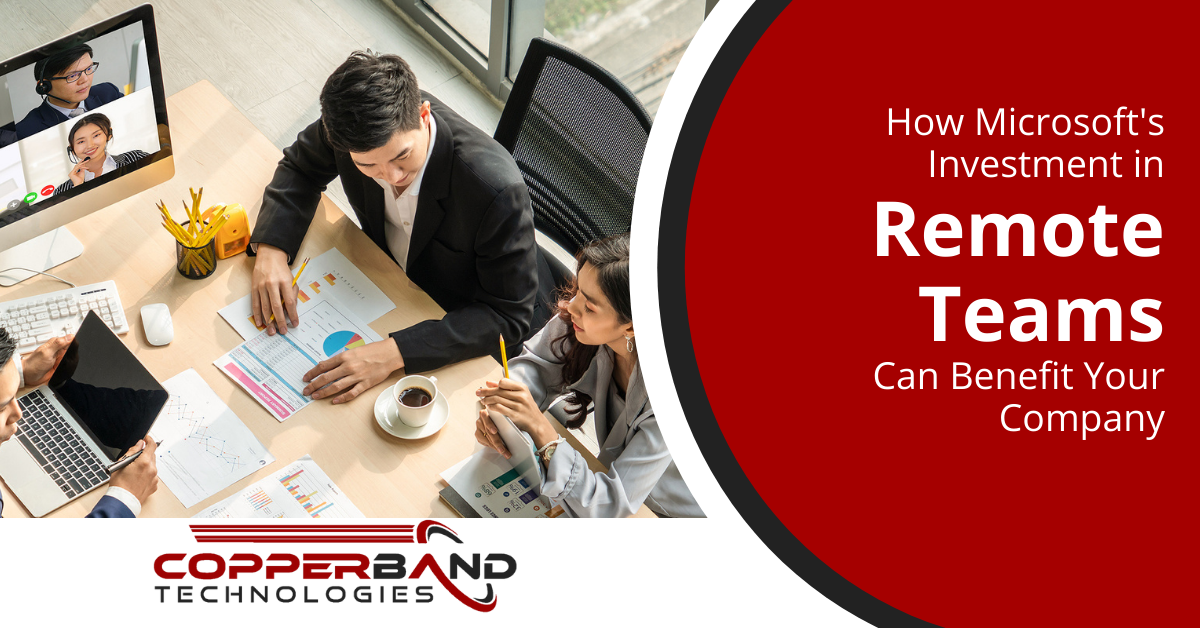 Working remotely is a legacy of the pandemic that is not going anywhere. It's expected that many companies will keep remote teams in place even after the pandemic danger has passed. Once they've gotten the hang of it, remote working has helped companies save money. It's also improved employee work/life balance, and lowered costs for things like commutes, utilities, and more. A survey in November-December 2020 found that 83% of employers say the shift to remote working has been a success. Just 6 months earlier, that was at 73%. So, as companies have gained better cloud tools and put more effort into their remote teams, they've become even more successful.
Now companies are looking to optimize their remote teams with tools like Microsoft Teams and all-on-one cloud productivity tools. One cloud vendor that is going all out to improve the employer/employee experience when it comes to work-from-home teams is Microsoft. Its new Microsoft Viva platform is a big step forward in designing the workspace of the future. The tool can help businesses right now to improve the experience for their remote staff, which in turn boosts productivity and enhances employee wellbeing.
What is Microsoft Viva?
Microsoft Viva is a combination of four different add-ons for Microsoft Teams. Additionally, each one is designed to address a different area of the employee experience. It brings together learning, communications, company knowledge, and valuable wellbeing insights into one place. Some of the remote team challenges companies have faced that MS Viva addresses are:
How to keep remote teams still engaged in company culture and feeling like part of a larger team.
Addressing the common overwork that can happen when the home/office line is blurred.
Ensuring remote employees don't feel they're left out of ongoing career training and advancement opportunities.
Keeping company knowledge accessible and easy to find, no matter where someone is working.
Microsoft Teams is already all about company connectivity and collaboration, with a combination of video, voice, chat, and file sharing and co-authoring capabilities. It's an online work hub and virtual gathering place, so it makes sense to bring additional features into Teams that employees can enjoy natively as part of their workday.
Ways That Microsoft Viva Can Benefit Your Business Culture
Each of the four different areas of Viva addresses key parts of the employee experience to make it better. Therefore, utilizing this tool can help your company enhance your work-from-home staff and build a stronger and more resilient company culture. Here's how each of the four areas can help.
Viva Learning: Keep Your Team Growing
Coming up with a continuous training and development plan can be time-consuming no matter where your employees are working. But remote employees can often feel left out of this type of career growth because they're not working in a traditional office environment. Additionally, Viva Learning connects to multiple learning apps (LinkedIn Learning, Microsoft Learn, third-party content providers, and a company's own content). It makes it easy to share and access learning topics from inside Teams. 94% of employees state that opportunities for learning and development would cause them to stay with a company longer.
Viva Topics: Organize & Enable Company Knowledge Sharing
Another form of learning comes from not having to "reinvent the wheel" every time someone is starting a new project, or you have a new employee in a key position. Company knowledge is often hard-won and learned by going through experiences with customers, vendors, and others. For example, a stellar sales manager may have put together a tip sheet with elevator pitches for your products and services. But if that document isn't remembered or stored in an easy-to-find way, that company knowledge can be lost. Viva Topics is AI-powered and searches your cloud storage for documents having similar topics. It then creates auto-generated topic pages and serves up the link when relevant to employee interaction. Such as one employee asking another in a Teams chat, what's the best elevator pitch for boosting sales outcomes. Viva Topics from Microsoft
Viva Connections: Build a Strong Culture Through Personalized Communication
Not feeling isolated and cut-off from their company is a big concern of employees working remotely. Certainly, if they're not hanging out at the water cooler, they feel they could miss important happenings and feel left out. Viva Connections takes company communications to a new level by enabling customizable portals that connect employees to company news, conversations, and other topics that would be pertinent to their position. Moreover, this keeps everyone "in the know" and helps to build a more inclusive company culture where everyone feels they're an active participant.
Viva Insights: Mitigate Burnout & Enhance Wellbeing
It's common for remote employees to work later or work through lunch when working from home. Some just want to "get caught up" with a never-ending workload. Additionally, others feel they must work extra hard to prove that remote employees are just as productive. But employee burnout isn't good for anyone and it leads to lower productivity and unhappiness. Viva Insights is designed to combat overwork by giving valuable work/life wellbeing insights to employees and their managers. Through tips like doing a mental commute between home and work to "turn off" at the end of the day, employees can settle into a better balance. Viva Insights from Microsoft
Build a Stronger Remote & In-Office Team Today!
Copperband Technologies can help your southern Kentucky and middle Tennessee business take advantage of tools like MS Teams and Viva to build a stronger, more successful team. Contact us today to schedule a consultation! Call 931.263.8000 or email us.
https://copperbandtech.com/wp-content/uploads/2021/05/resized-How-Microsofts-Investment-in-Remote-Teams-Can-Benefit-Your-Company.png
630
1200
Sarah Jones
https://copperbandtech.com/wp-content/uploads/2020/08/header-logo-1-1.png
Sarah Jones
2021-05-10 08:00:00
2021-05-03 11:34:52
How Microsoft's Investment in Remote Teams Can Benefit Your Company