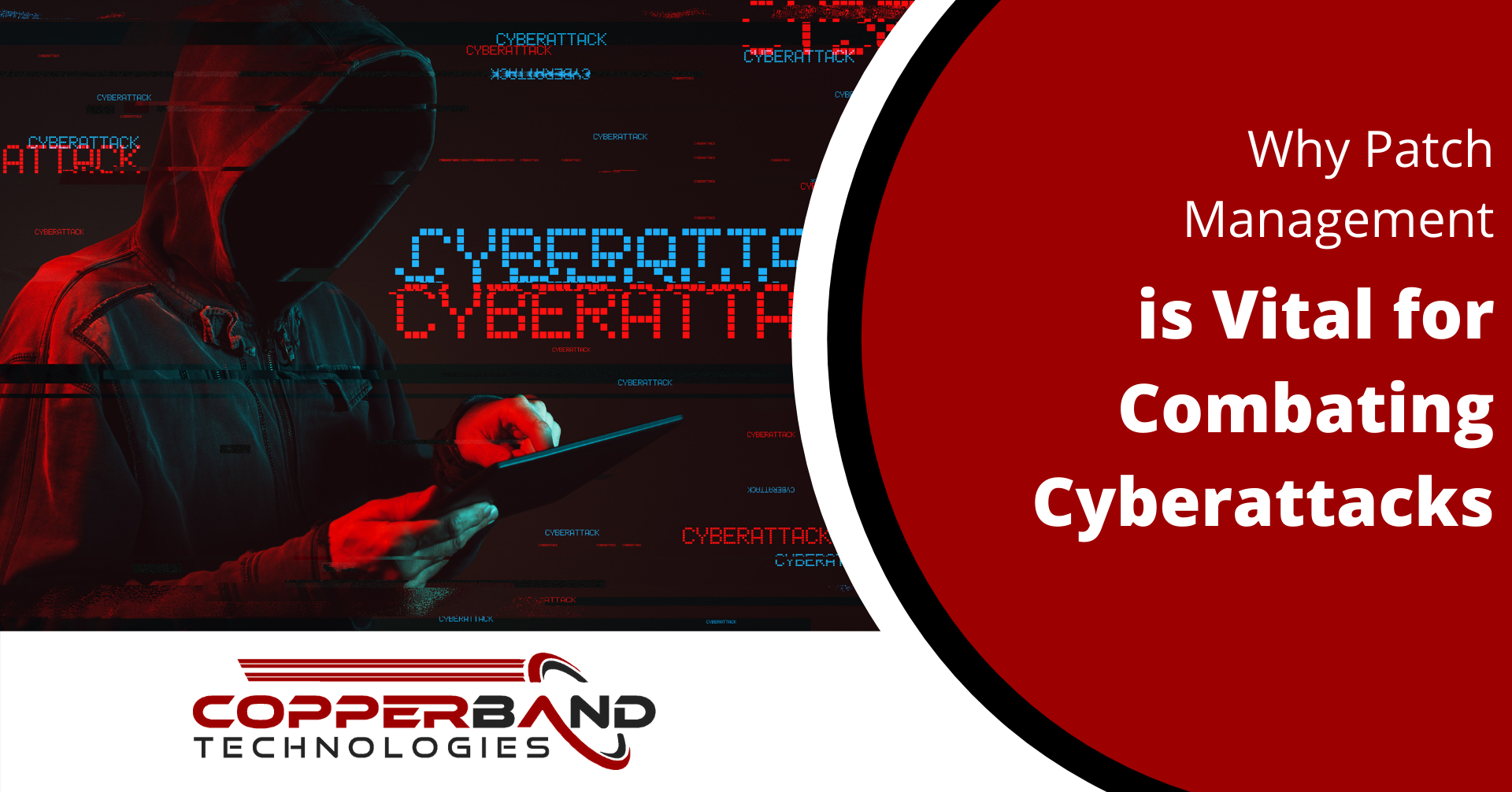 How many times do you click "later" when you see an update come across your screen? This is a common occurrence in many offices because it's human nature not to want to be interrupted and stop what you're doing to install an update. If it's an operating system update, you could be waiting on it for 15 minutes or more, which can seem like an eternity if you're working on a deadline. Unfortunately, installing those updates and security patches "when you have time" can leave your network at major risk for a data breach or ransomware infection. If you do not have patch management in place or automated for your office or remote team, each of your devices could be an open door for a hacker. 60% of data breaches in 2019 were due to unpatched software vulnerabilities. One famous data breach from 2017 happened to one of the large credit reporting agencies, Equifax. It exposed the personal data of millions of people and the firm had to pay as much as $700 million in a data breach settlement. This breach was due to an unpatched software vulnerability for which a patch had been issued two months earlier, but that patch was never applied. Had it been, the entire breach and resulting costs could've been avoided. That example is why patch and update management is a vital part of any organization's cybersecurity plan, and why clicking "later" on an update can mean big unexpected costs.
What's the Difference Between an Update and a Patch?
You'll often hear the two terms used interchangeably – update management and patch management. There are important distinctions between the two.
Security Patches
A patch, or security patch, is a vital piece of code released by an operating system or software manufacturer to fix a found vulnerability. A vulnerability is usually something that can allow a hacker to gain entry to a device, infect the device with malware, or even take over the device remotely. Security patches will usually be issued after vulnerability testing has been done that exposes a flaw or when a hacker has found and used a particular flaw in a software.
Updates
Computer, app, and software updates are what contain those security patches, along with other helpful code updates for an operating system, software applications, or firmware. Firmware is software that runs a piece of hardware, like a router or graphics card. Updates are what you get prompted to install or have to check for when logging into a router or an update area on your computer. Updates can contain:
Security patches
Software enhancements
Feature additions
Bug fixes
Compatibility updates
So, when you're applying an update, in many cases, you're applying a security patch. Some updates only contain urgent security patches and nothing else.
Why Patch/Update Management is Important
When patches aren't applied as soon as possible, it can leave a system like a sitting duck for a hacker. That's why patch and update management is a critical part of any business continuity plan for preventing cybersecurity incidents. It's important not to rely on employees to install their own computer updates and patches, because experience shows that they're not going to do this regularly or on a consistent basis in most cases. What gets in the way of employees installing their own updates in a timely manner?
They don't want to be interrupted
They don't realize how important that update is
They're afraid of having problems during or after the update
They forget an update is there
Firmware updates don't always alert the user like OS updates do
There are too many updates for apps happening, they have "update burnout"
You can avoid the risk and ensure updates are installed in a timely manner and that they don't cause your users any problems by having them managed professionally through a managed services plan. The benefits of having your updates and security patches managed for you are as follows.
Better IT Security: You won't have to worry that you have a vulnerability lurking on one of your company computers that could've been easily sealed if only a patch had been applied.
Productivity Isn't Interrupted: When we manage your updates and patches, it happens in the background, without any disruption to your employees' workflows.
Updates Are Tested: If not handled properly, some updates can cause major problems with a software. When updates are handled for you, they're tested thoroughly to ensure your device is working properly after installation.
Patches are Applied in a Timely Manner: We understand how important critical security patches are and through our patch management system, we'll get them applied as quickly as possible to keep your system and network protected.
Automate Update & Patch Management for Better Security
By signing up for managed IT services with Copperband Technologies, you can ensure all device updates and security patches are being handled expertly and expediently. Managed IT also includes many other important and cost-saving IT support services. Contact us today to learn more & sign up! Call 931.263.8000
https://copperbandtech.com/wp-content/uploads/2020/10/Why-Patch-Management-is-Vital-for-Combating-blog-post.jpg
1869
2800
copper_admin
https://copperbandtech.com/wp-content/uploads/2020/08/header-logo-1-1.png
copper_admin
2020-10-19 08:00:36
2023-03-29 16:04:22
Why Patch Management is Vital for Combating Cyberattacks